Two Fridays ago, I had my first night out with friends, long after I gave birth to Sword. I recall how excited I was to be out once again, from deciding what to wear to reaching the sky with the help of a peep-toe heels. Oh to be young!
It wasn't really the party-party, dance and drink party, though. We stayed in in a hotel closest to most of the girls, like 30 minutes away from home! You know how much I love trying overnight stays in different hotels and enjoying the free breakfast and use of swimming pools that come with it, so we were glad to lay our backs on the soft and comforting beds of Luxent Hotel. Only I didn't get to try the breakfast 'coz we left very early for an event I hosted the following day--which I am also about to blog the soonest I can. :P
Although I Instagram-ed most of the photos already, allow me to share you more.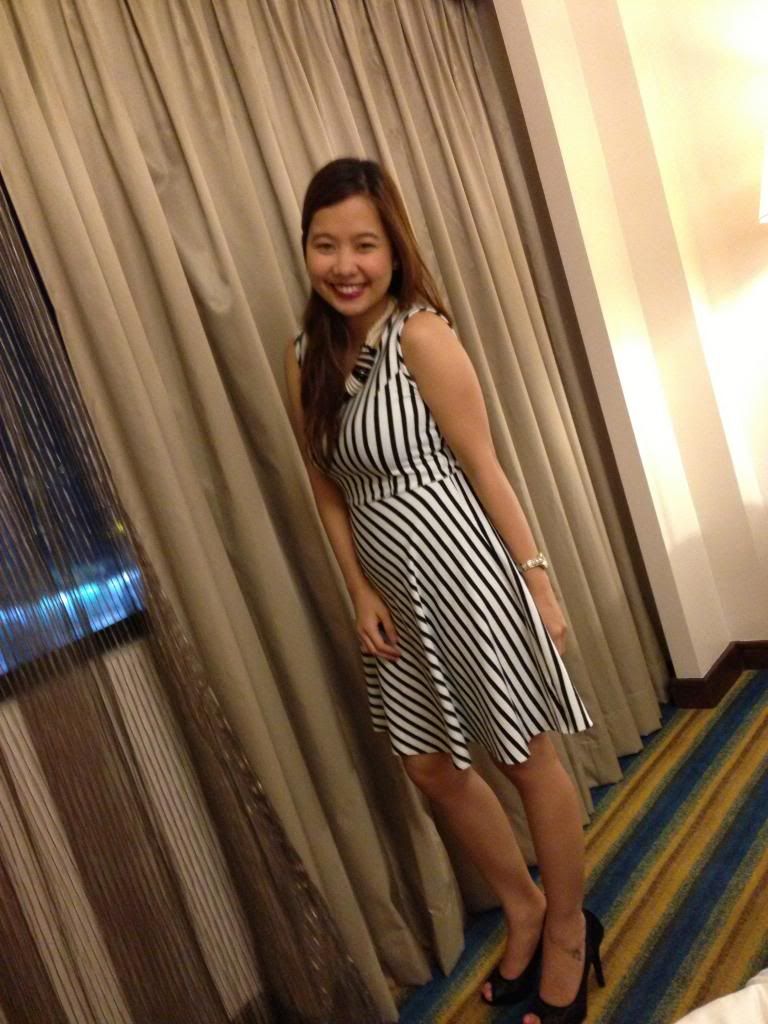 The girls and I decided to have a theme to make the night extra special. Special because our dear girl friend Anne is back from Spain/Portugal. :) So guess what our theme was? Of course, dresses and heels haha!
The night also became a baby bump shoot for Rachel, who's now 6 months pregnant, and a slumber party only in dresses, not in pyjamas!
More pictures!
When and where our next hotel escapade will be? I hope by then, Phoebe, Cheenee, Cha, Susie and Miles will get to join us! Love them girls!