We have been planning to take Marius out for the very first time so we can visit Pic-A-Boo! When he was still in my tummy, I often daydreamed about it and thought of so many ideas including him becoming Iron Man, because I was pegging it long before we called him our Little Sailor. :) And that time has finally come. Unfortunately, no Iron Man costume was available for infants so we just made him a cutie, chubby football baby! I swear baby, Mom's gonna make you wear an Iron Man costume.
We also took the chance to have our first official family portrait taken there. Oh the joy of having your own family. <3
Sharing you some of my favorites!
Our little Bachingching was all smiles!!! Oh I love you baby so much!!!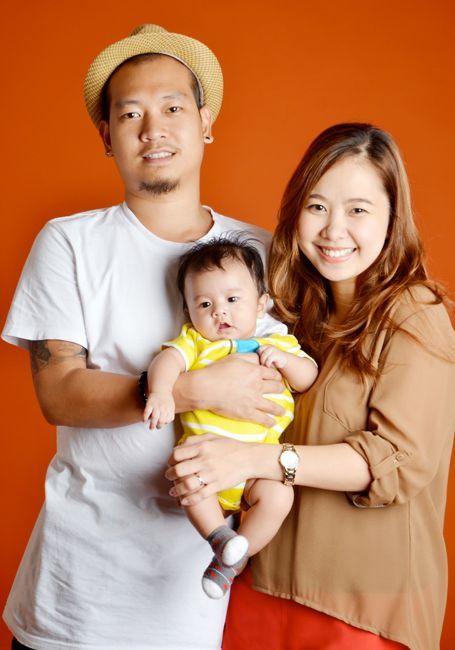 Ok, I looked like a floating momma. My shorts did blend well with the backdrop! Hahaha.
It would be too hard to kick a ball this cute.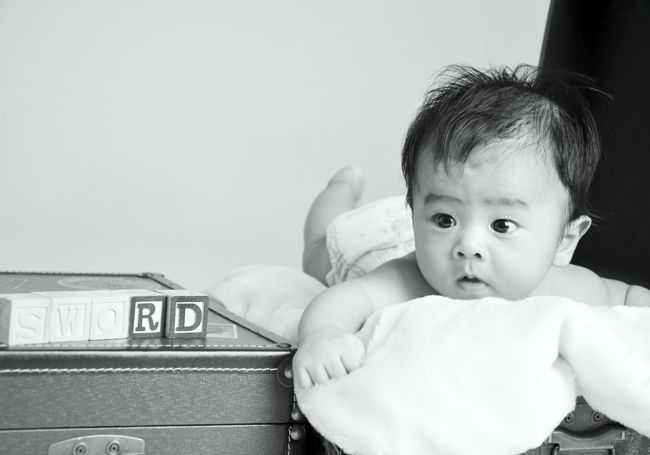 My Bach in a luggage bag. I want him to be a traveler someday!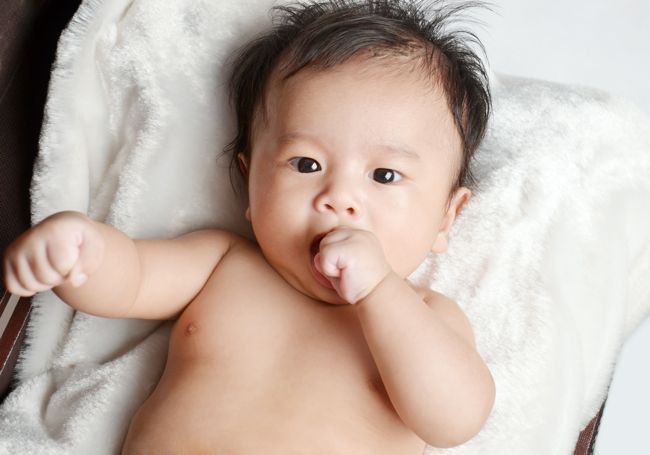 My Little Sailor is growing up soooooo fast! Would you believe he's already growing his first tooth?!
The Pic-A-Boo package was a bit expensive, to be honest. A three-set package costs Php 550--what you will be getting is 3 copies of 3R prints and exceeding copies cost Php 150. They have bulk prices though, and if you reach Php 3000, which will probably include 15 copies of 3R prints and 2 copies of 8x12 prints, you will be given low-res soft copies of selected photos. I hope they'll be generous enough to provide customers with high-res copies na lang. Okay, kalma. I love the results naman. Hehe!
So these are the two copies we chose for 8x12 prints: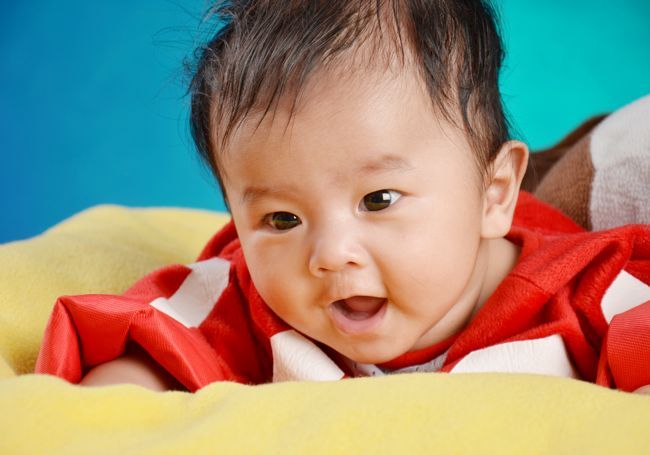 <3
My most favourite. Can't wait to put this in a frame!
Sana in our next shoot (on his 9th month, hopefully), we'll have Tofu with us! And sana outdoor! :)

And oh, today we'll celebrate our son's fourth month. Ang bilis! We love you, baby!