"A girl is gentle only if she just had her nails done."
RIGHT.
Monica and I pampered once again at our favorite place, Freyja Day and Nail Spa. It's only a few minutes away from our Broadway office so on a regular weekday, we spoiled ourselves a bit--we deserved a little R&R. Plus, it was a pay day.
We also looked forward to be seeing Ms. Shirley Roganda, managing director of Freyja, again after their participation in one of our TV5 events. We built a good kind of friendship with her since we met her and we promised to support Freyja forever. I don't think this vow will never be broken... we love Freyja's services, its staff and the entire place!
Who wouldn't love this scene?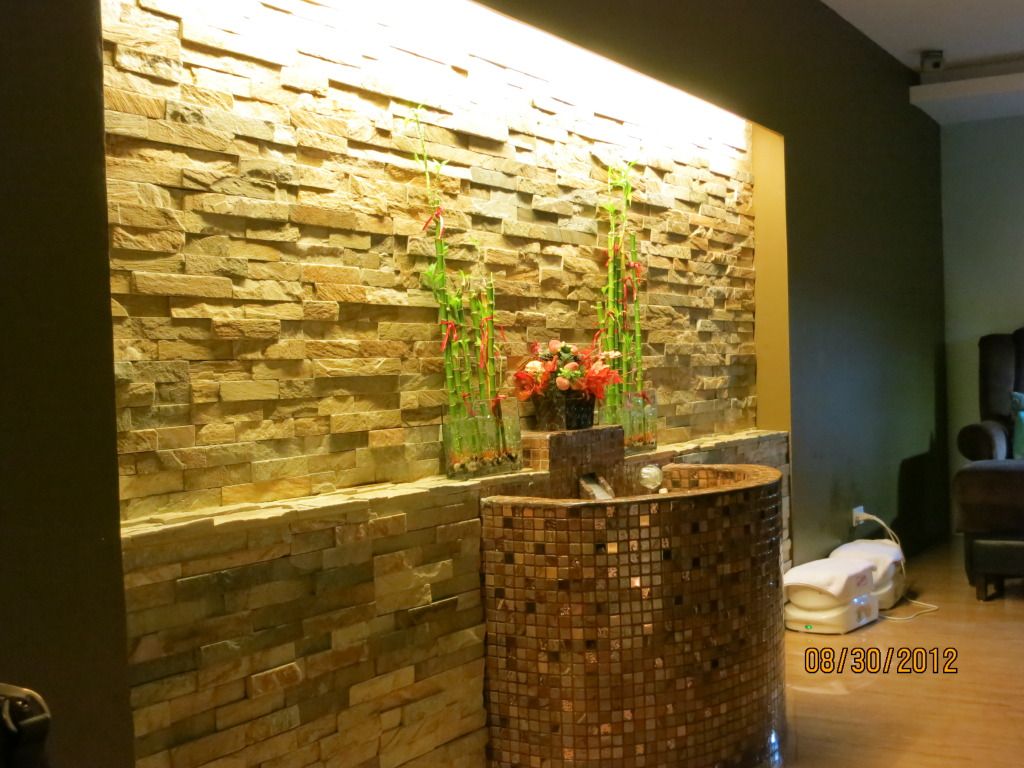 I personally love the blue-brown motif of Freyja. It is so relaxing to look at.
I look fat. Sigh.
Monica and I were pleasantly accommodated by the staff. They immediately prepared the flower-shaped basin--Monica's favorite, where we had our feet soaked in a warm, bubbly water!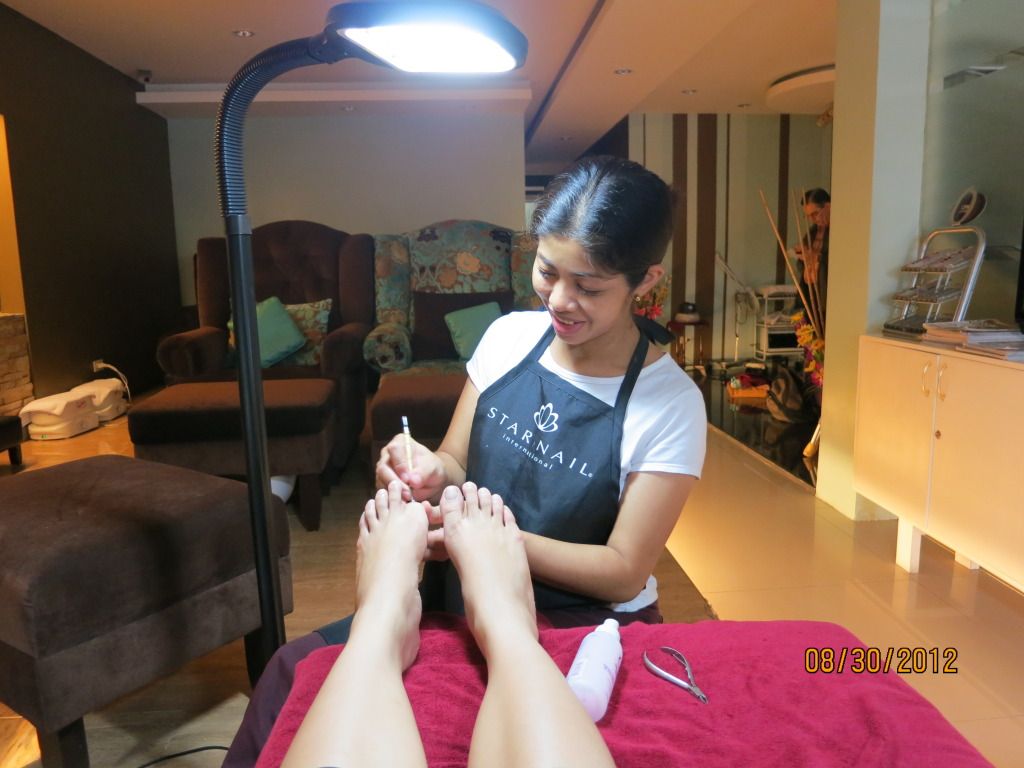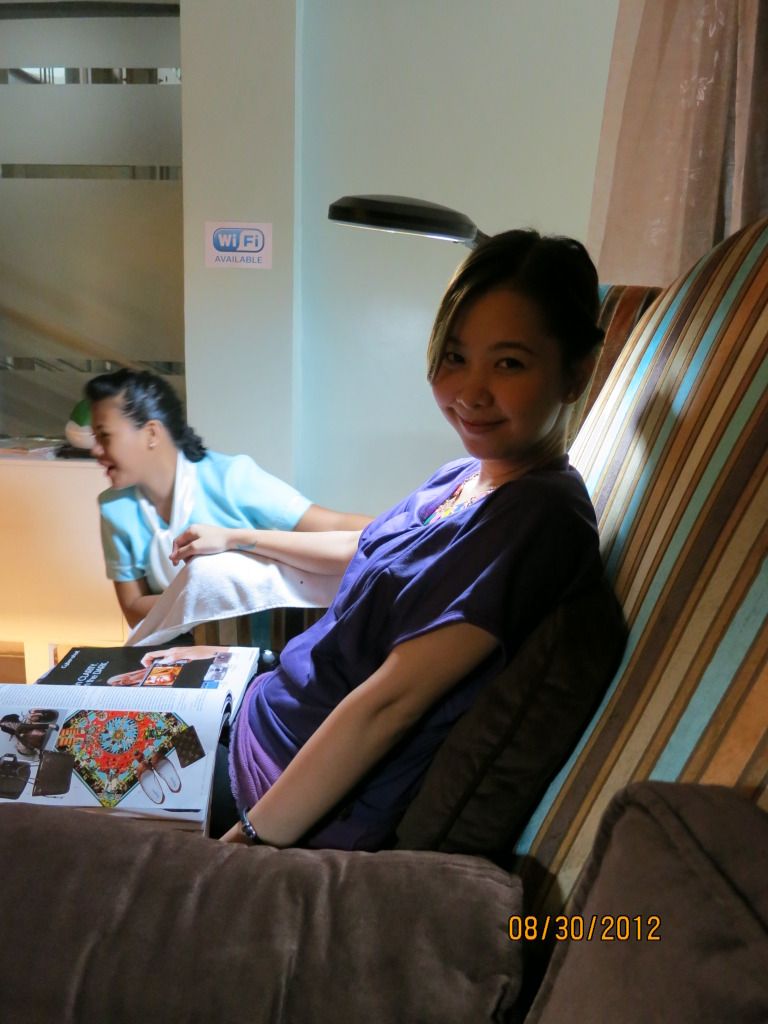 Two ladies started working their magics on us. :)
#MonicaAbrenicaDay
We got the Celestial Manicure and Pedicure, Php 360. The price is very reasonable because of its complimentary hand and leg-foot massage and they only use...
ORLY :)
It was so hard to pick colors from this lacquer tray because all the shades are pretty. I told Monica that ten fingers aren't enough for us. :D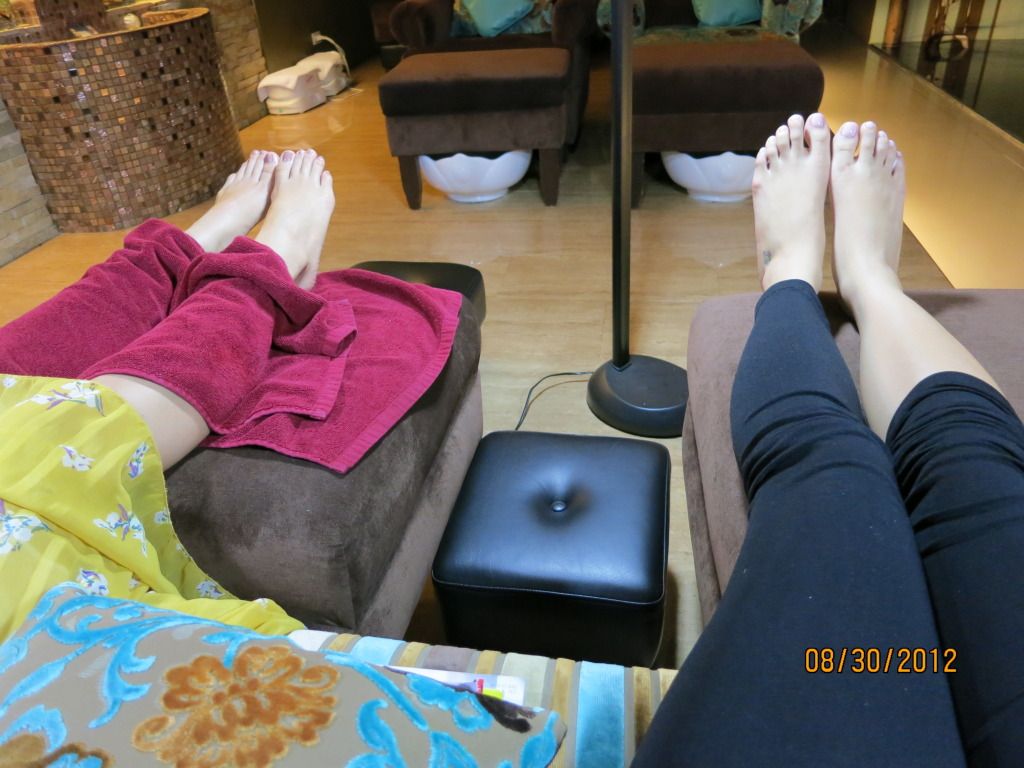 Eeny meenie miney moe..
I go-ed for the gold while Monica opted for the HRH-ish inspiration.
My Mom told me to always use the same shade for my hands and feet when I get them polished but I think gold would only look nice on my hands so I chose a lighter, and almost colorless, shade for my feet--a pinkish one, French manicure!
French manicure + square nails. <3
De-stressed! :)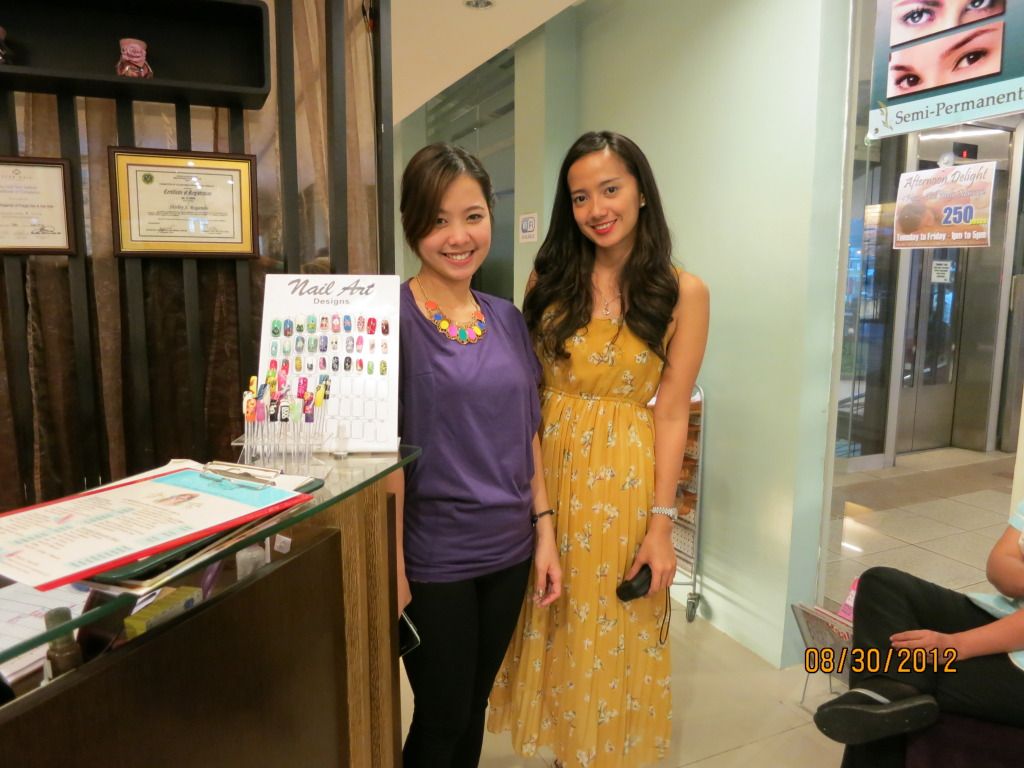 Thank you, Freyja!
Monica and I enjoyed our short pampering time together. :) Looking forward to our next session there, we really want to try the body massage and the body scrub!
Freyja Day and Nail Spa is located on the second floor of Sekai Center. It's along Ortigas Avenue corner Madison Street, that's right across Starbucks Ash Creek. Like them o
n
Facebook
and follow them on Twitter,
@FreyjaDaySpa
.