A night before my dearest Susie turned 24, she invited us for a dinner. Kim and I planned a special connivance by saying yes to Susie's invitation and eventually ditching the dinner until she gets pissed off. Hehe. Susie came close to cursing us for our shallow reasons of not making it to her called celebration but look how she looked like upon seeing our simple yet sincere surprise:
Surprise! :)
Susie met Kim first before they went to North Park in Trinoma (after endless debates on where to eat). Kim took care of her while we prepared the reservation, the party hats, the balloons and the cake.
A Barbie-themed party for her. <3
North Park Trinoma staff were so kind enough to let us set up the balloons and helped us with all other preparations. They also lent us tapes, scissors and take note: they did not charge corkage fees! Our table was set up right in the middle of everyone else, making all the other customers the uninvited guests. Thank you, North Park! You made the birthday girl happier!
Happy birthday, Susie girl. I love you super to the nth power!
We had non-stop picture taking and talked about stuff. Just when she thought the surprise was over, her Ken arrived and the mushiness filled the place! Haha akala mo ha!!!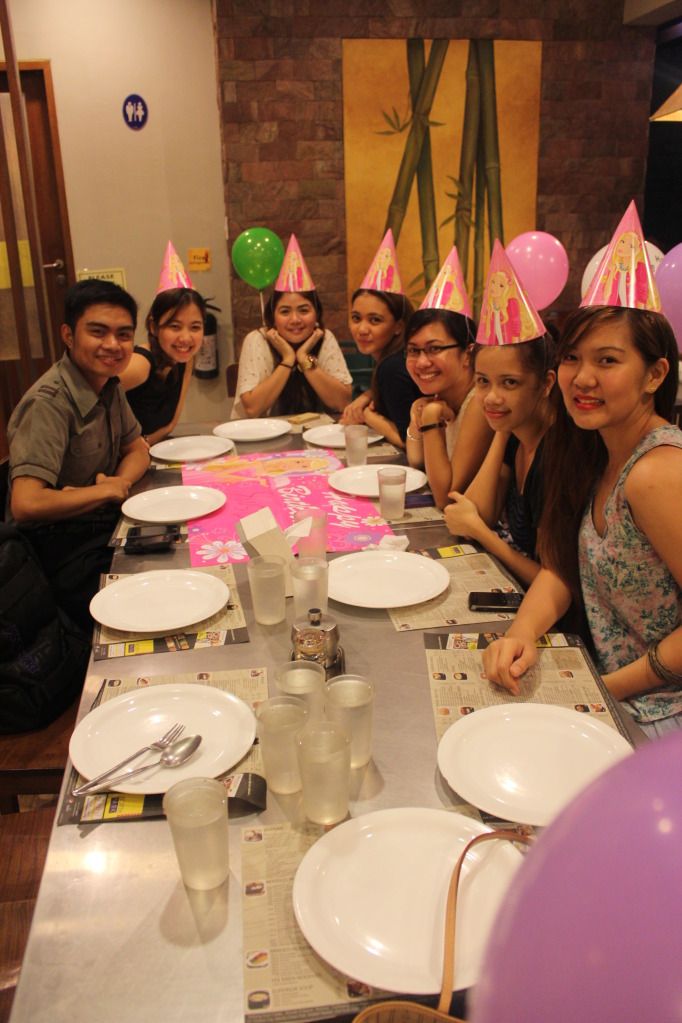 Party hats and candy-colored balloons.
Welcome back, Kimmie! :)
I just had to post this pic with Doms to show you guys that my LBD wasn't that boring as expected. :P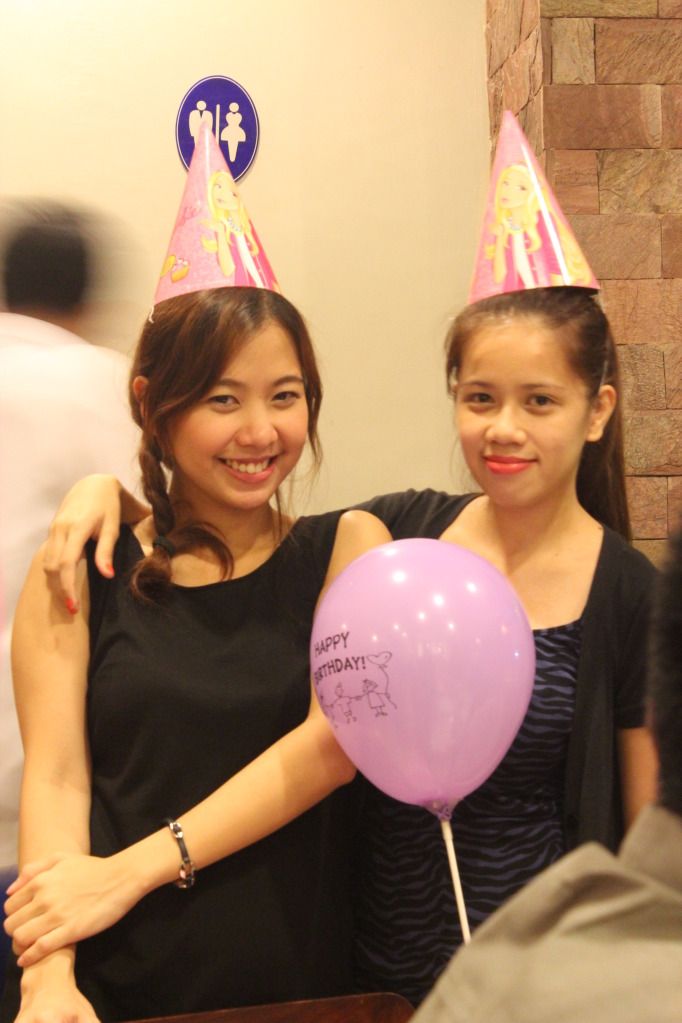 Kebs sa signage behind us. Superloved kita e.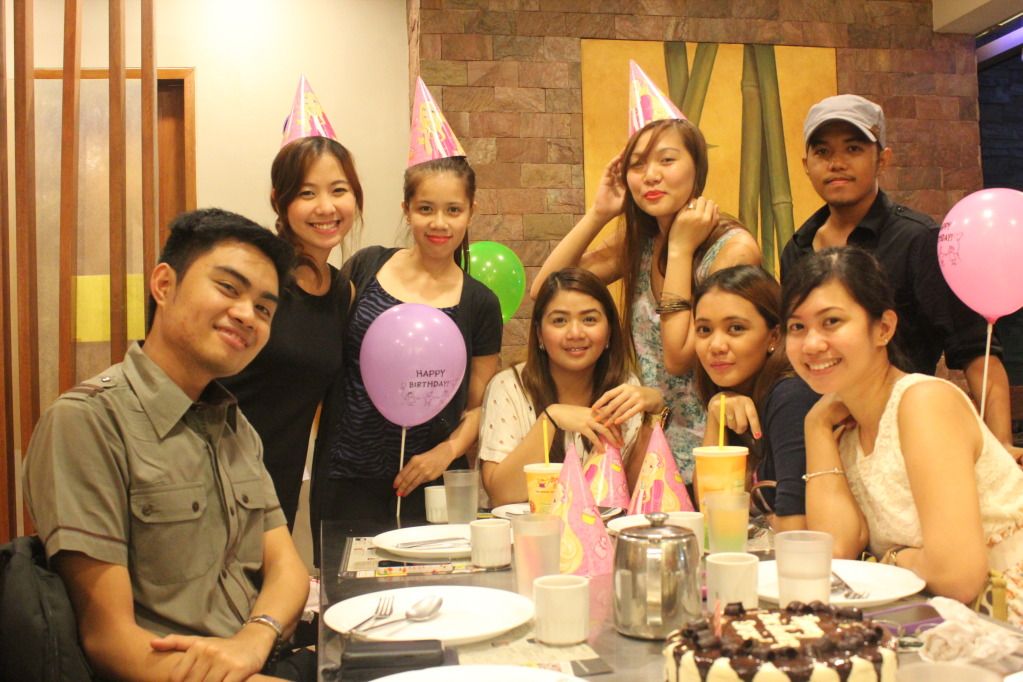 <3 <3 <3
There goes Barbie's Ken! :)
Photo finale.
We had birthday salubong right after the dinner at Coffee Bean. Our birthday girl was still shocked, she couldn't believe we successfully pulled off a birthday surprise for her and that she almost believed our lies!
I love you, Susie. You know how much I do. :)