Nine long years and counting!
Our ninth year together starts a new page for both of us. And because I am now on my 23rd week bearing our little one in my tummy, we can't go out of town for a celebration like we did in the past two years. We decided to just stay in a good hotel for an overnight stay and spoil ourselves a little.
Sofitel did the justice. We felt like we were in Plantation Bay, only nearer and better! The view of Manila Bay eased the pain of me missing the sand, and its poolside, great food and service made us real VIPs! Paolo and I lived a luxurious life there. No worries at all! If we could only afford a 3D2N stay, we would definitely stay longer!
We'd like to thank, by the way, our lovely friends who came to celebrate our special day with us! Toto, Kimmie & Mon and Jovy came over for a night swimming session and movie night special showing Black Swan! Thank you, thank you! You made it more special! Love you guys!
Our extra special anniversary dinner.
As we enjoyed the famous Manila Bay sunset.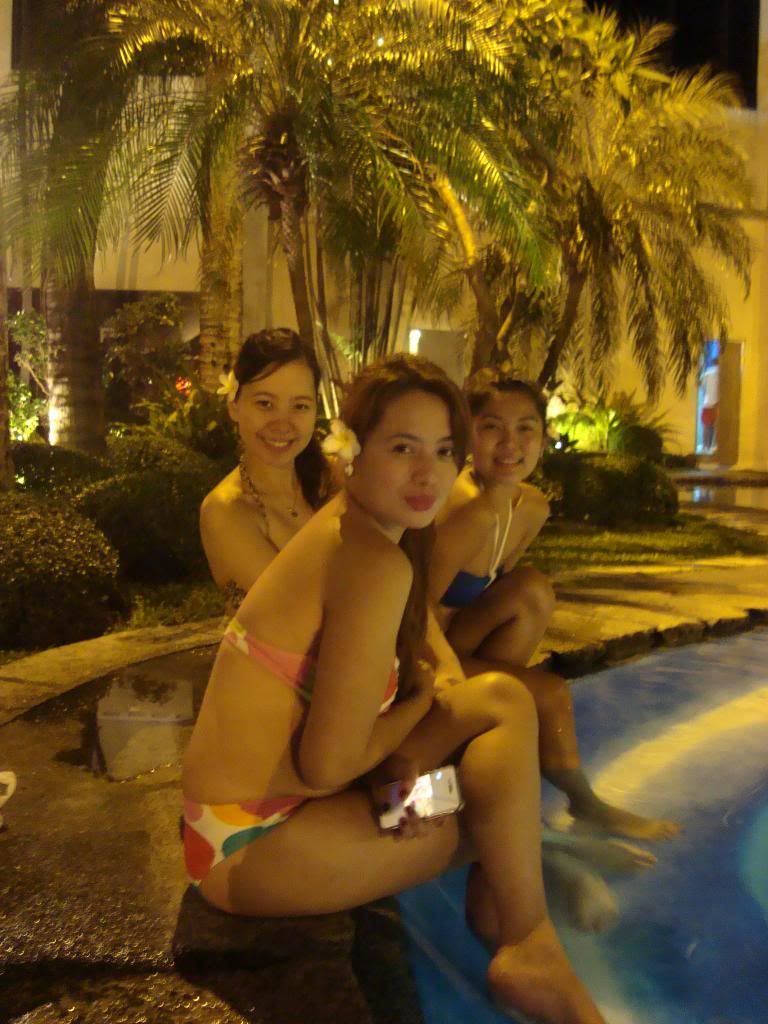 Me and my girls Jovy and Kimmie. Swimming party! Toto Bee took our photos. Thank you, lovey! :*
A panorama shot of what our morning looked like..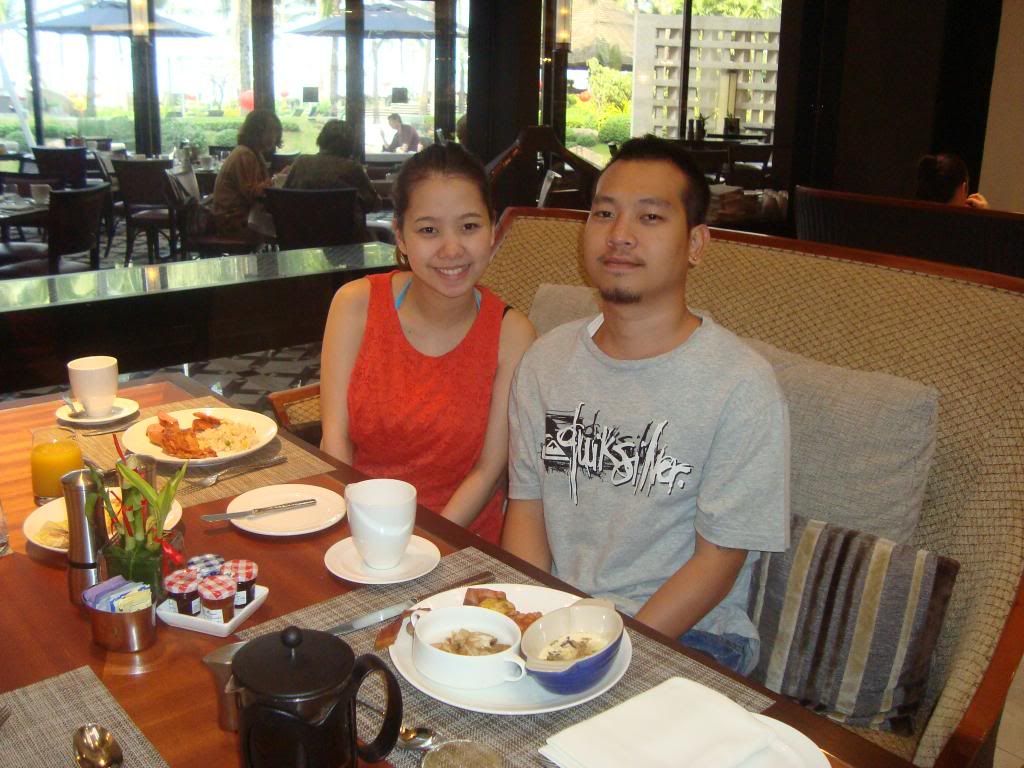 ...before we enjoyed our buffet breakfast as Spiral.
Pogi:)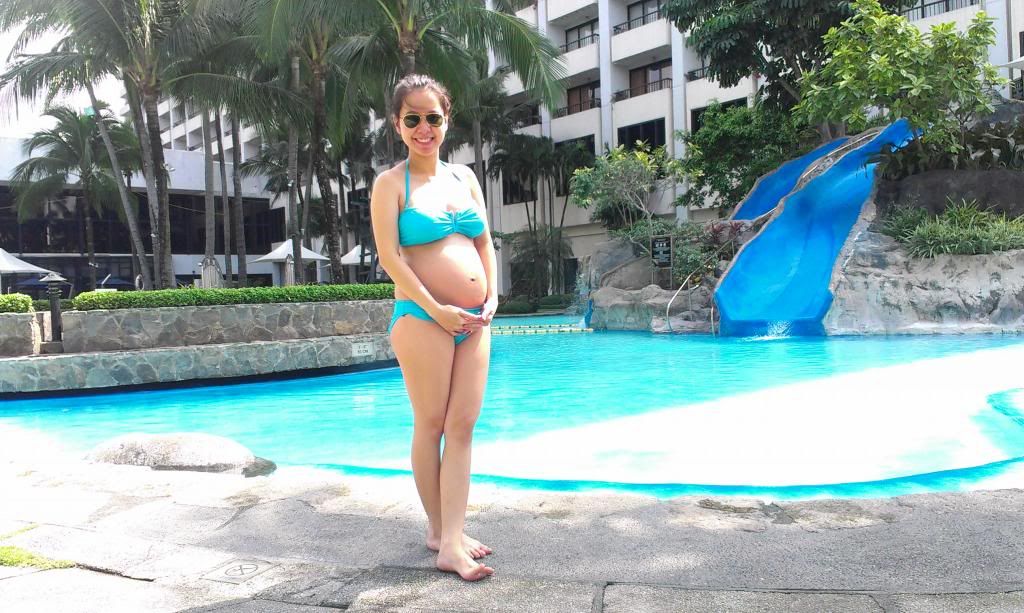 Now this is what my bump looks like at 23 weeks.
Our first family picture, I must say.
♥
What's good about short/overnight trips is that you'd get to enjoy every second, if not, every minute of it. We wasted no time, I must say. We enjoyed our bonding with our little one's quickening.
I am not sure what's gonna happen next year, on our tenth. But what's really, really up next is that my ultrasound is scheduled next week. Can't wait to see our baby inside me!
To my dearest Paolo, I may not be the perfect girlfriend/fiancee, but I promise that I am going to be the wife and the mother to our child that both of you deserve. Thank you for all the love. Everyday of my life I am devoted to take care and be the best for you. I love you, babe!
Kung Hei Fat Choi, my loves!