Across our office building in The Fort is a new classy tea lounge named da.u.de [da-you-deh]. The facade is very inviting it will make you want to try it. Colorful jars give life to its black, white and silver interiors and tea leaves displayed by the window show they serve real tea.
Despite my numerous attempts of going down during break time at work, I didn't get the chance to visit da.u.de until that Friday night when Toto decided to visit me. Finally I got to try our neighborhood tea! Mia came in a bit late, too, and enjoyed her berry beer!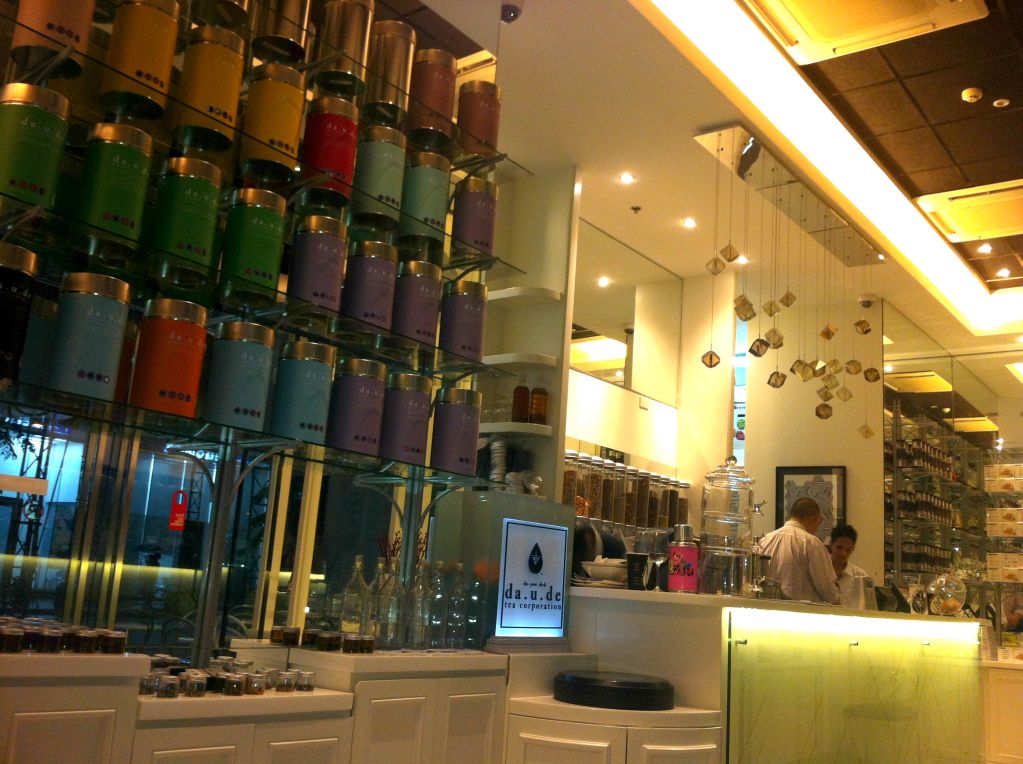 A beautiful scene and a courteous staff will welcome you at this not-so-secret hiding place.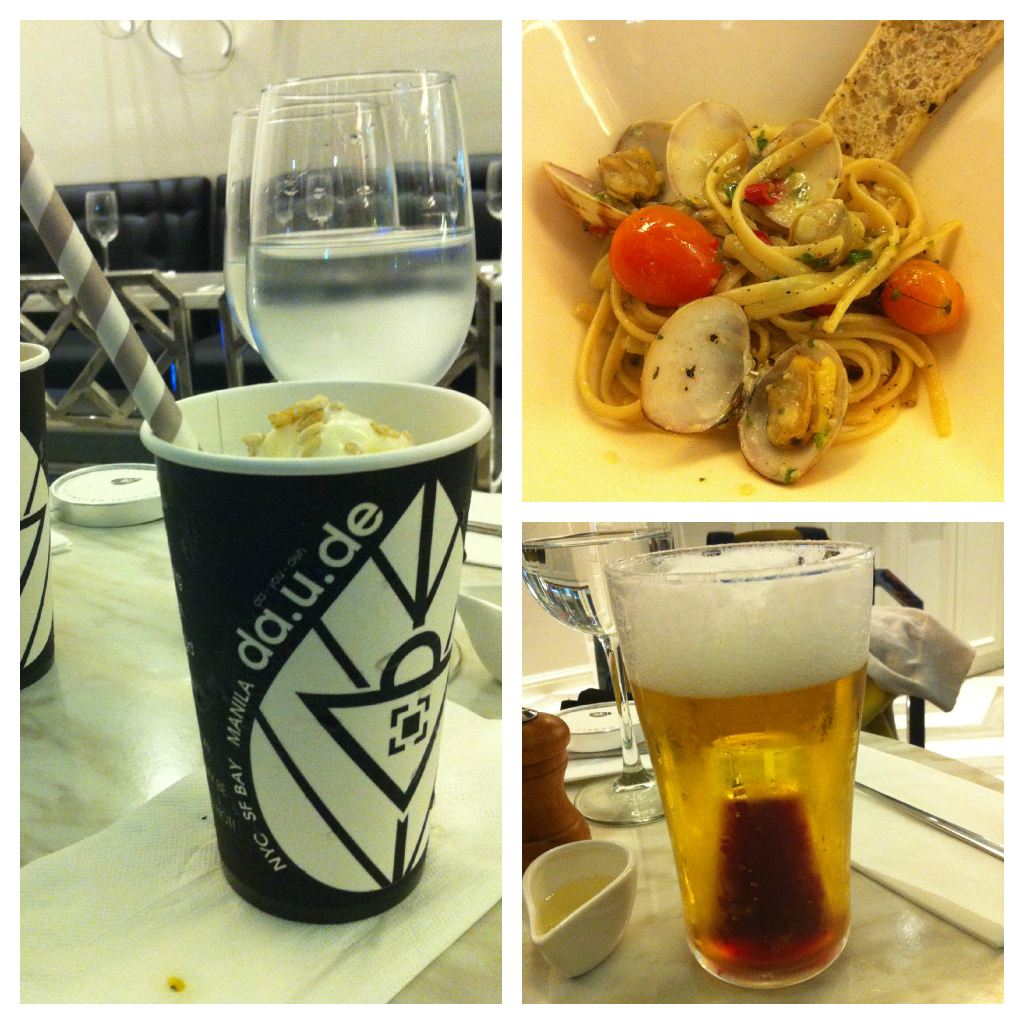 YUM!
Well, Young, Spike -- that's how they define their teas. I love how brilliant the idea is. I actually want to try them all! But what makes da.u.de much more exciting is the fact that it's managed by a Filipino. Renee Sebastian is the country's first Certified Tea Master. Let's talk about professionalism despite the countless tea shops in and out the metro!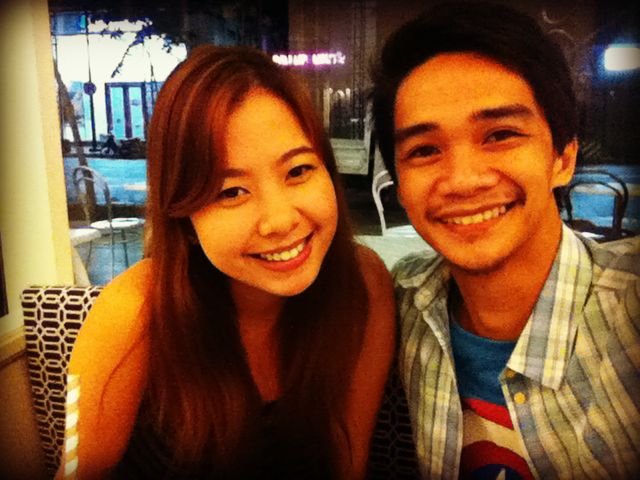 With my dear Toto while waiting for our resident nocturnal, Mia.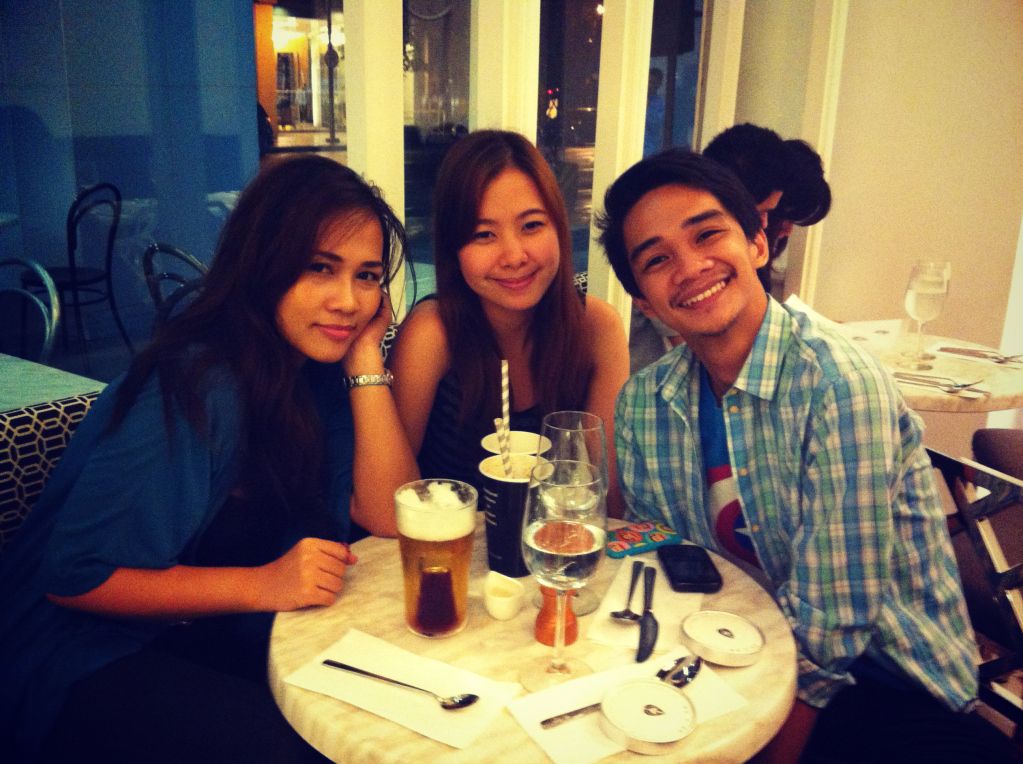 Mia finally arrived! And puyat si girl. Haha!
<3
It's a Monthly Period day tomorrow! I hope to see the rest of the group this week! I think it's a good idea to spend time together at da.u.de. Whatchuthink?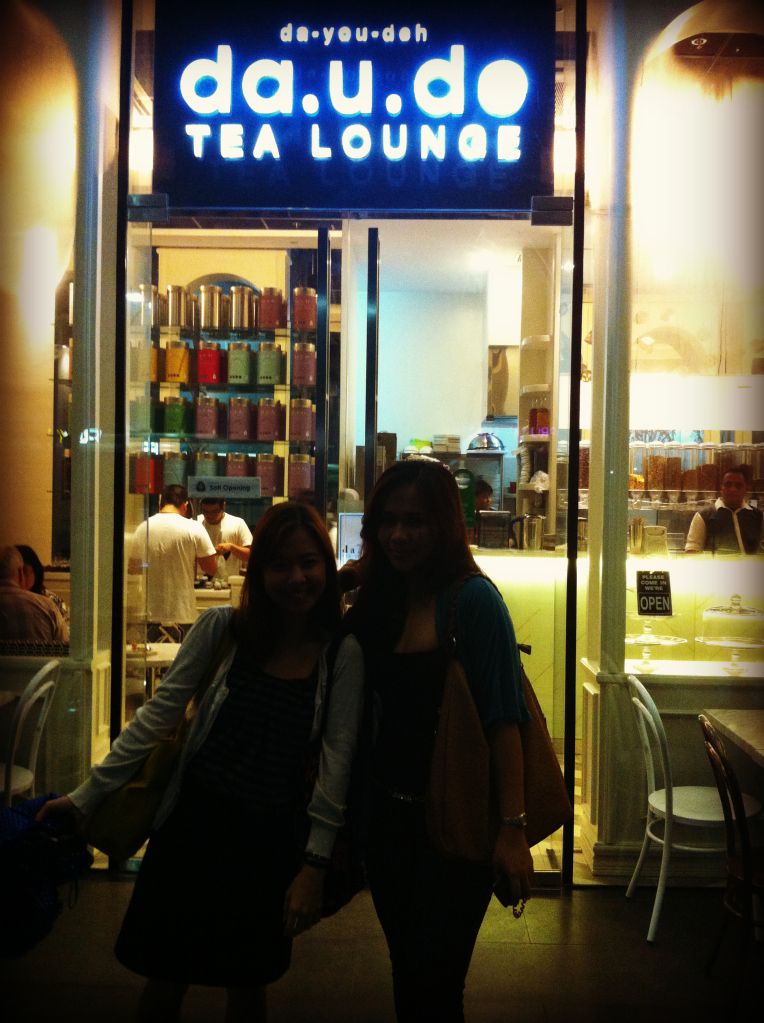 Know more about da.u.de by clicking this
link
. Follow them on Twitter, too:
@lovedaude
Have a great week ahead!