I had a date with my friends Eysi, Yxie and Ram last week at Mamou in Serendra. It was a dinner I looked forward to, especially because it was the first time for me to see Ram in person.
I met these three ladies online, but it's them who proved me that online friends can be your real friends. Remember my posts about
Seventeen Memories
and me being
pink.blush*
? Like Eysi, we've been friends for almost 8 years now and this time, thanks to Candy Teentalk. On the other hand, Yxie is Eysi's friend since I-don't-know-when and I met her through my favorite Multiply, who witnessed my entire college life.
L-R: Eysi, Ram, me and Yxie.
Sisz and sish!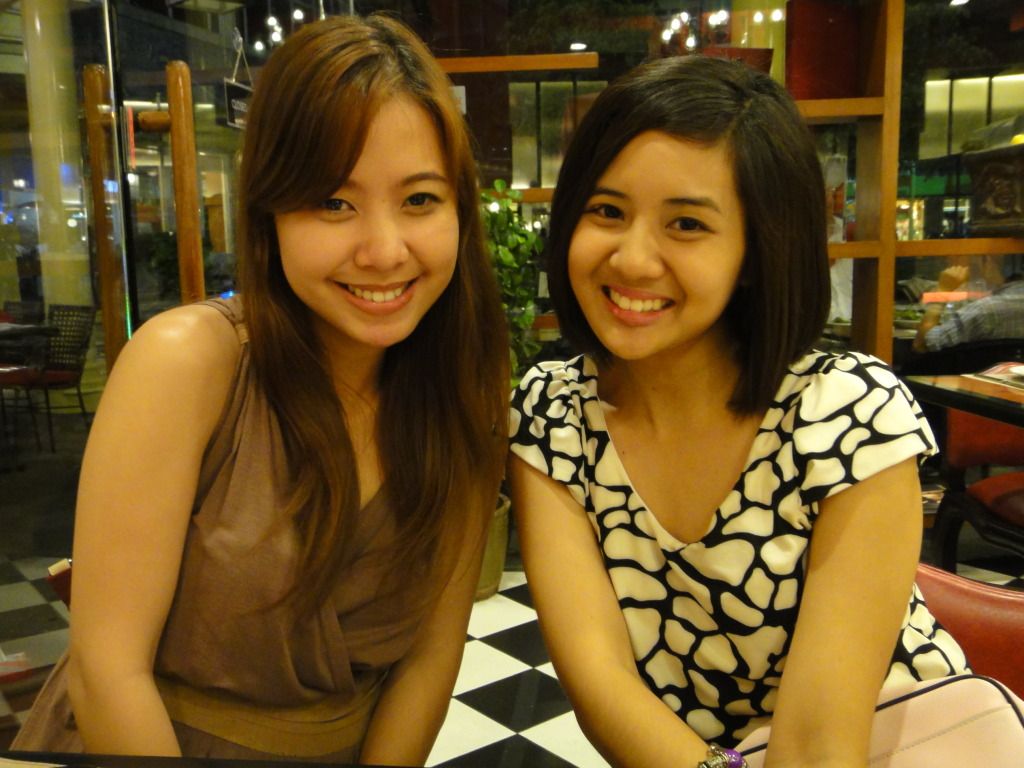 With Munch.
Yxie and Eysi arrived a little later so Ram and I got the chance to talk about personal things, including love life. Hehe. It may be the first time for us to share stories face to face but trust me, it felt like we've known each other for so many years!
It was a short dinner (I love Mamou's spring rolls and tuyo salad--must try!) because Yxie and Ram wanted cupcakes so we went to, of course, Sonja's! My PB&J craving was finally fulfilled that night.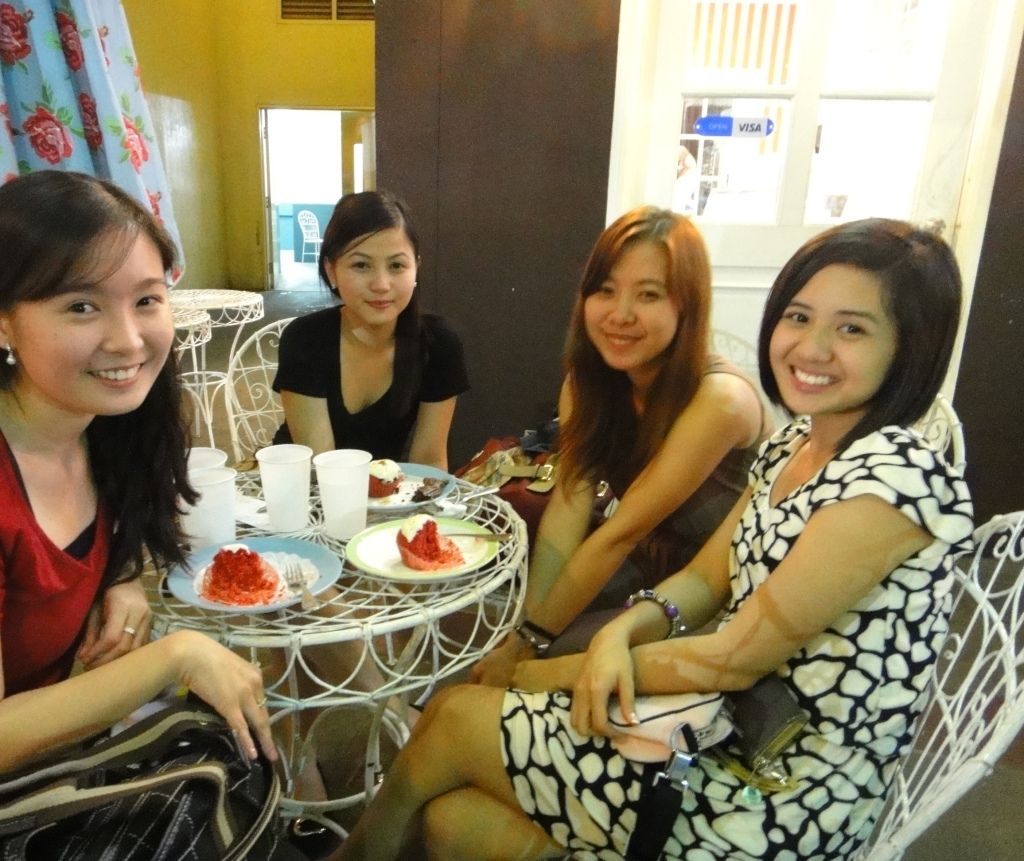 Please excuse my crossed arms pose. I was seated beside skinny girls with skinny arms! I did not notice I was all like that in most of my photos with them.
That night was also the night I met Eysi's boyfriend, Mark. I swear they look a lot like each other. Hmm I hope they know what it means. Paolo and I were also being told about that for years! <3
Thanks for a lovely night, ladies! <3
Ram went back to Ilocos now (how I wish I can join her) while Eysi and Yxie are now Manila-based. What's exciting is Yxie continued her medical studies in Fatima, meaning, she's only five minutes away from home. See you again soon! :)