What we worked for over a week was the TV5 Press Launch which happened last Tuesday at Elements in Eton Centris.
TV5 launched its new primetime programs: Enchanted Garden, Third Eye and Artista Academy. Raffle prizes, gorgeous giveaways and different pakulo were all present in the event.
It was the first (formal) event I attended with my new team. As you know, I was transferred to Entertainment from Broadcast Operations. I'm really happy and thankful to have bosses who value the career growth of their people. :)
Everybody, please meet my new Kapatids from the Business Development team of TV5 Entertainment:
Jo-Jo, Jay, Nico and Iya.
The famous women of TV5 Entertainment with my new boss/mom, Mommy Ris (in blue). Pretty no? <3
One of the boyzzz.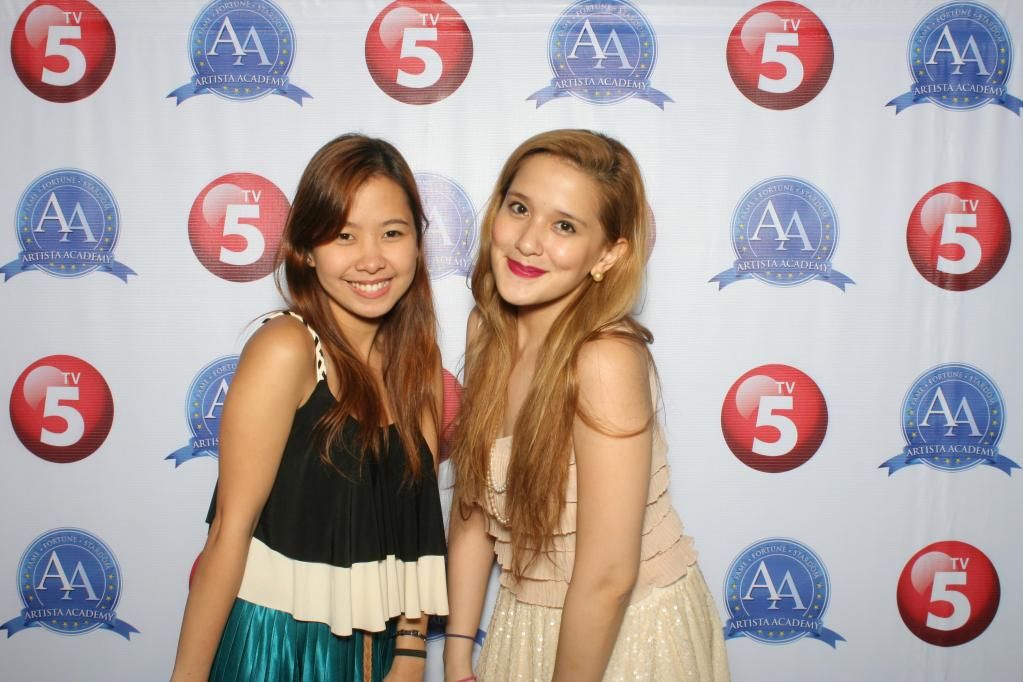 With our Iya-belly because our Minnakins was sick.
With Myk and M and Chuck of TV5 Corporate PR.
And of course you know I love photo booths: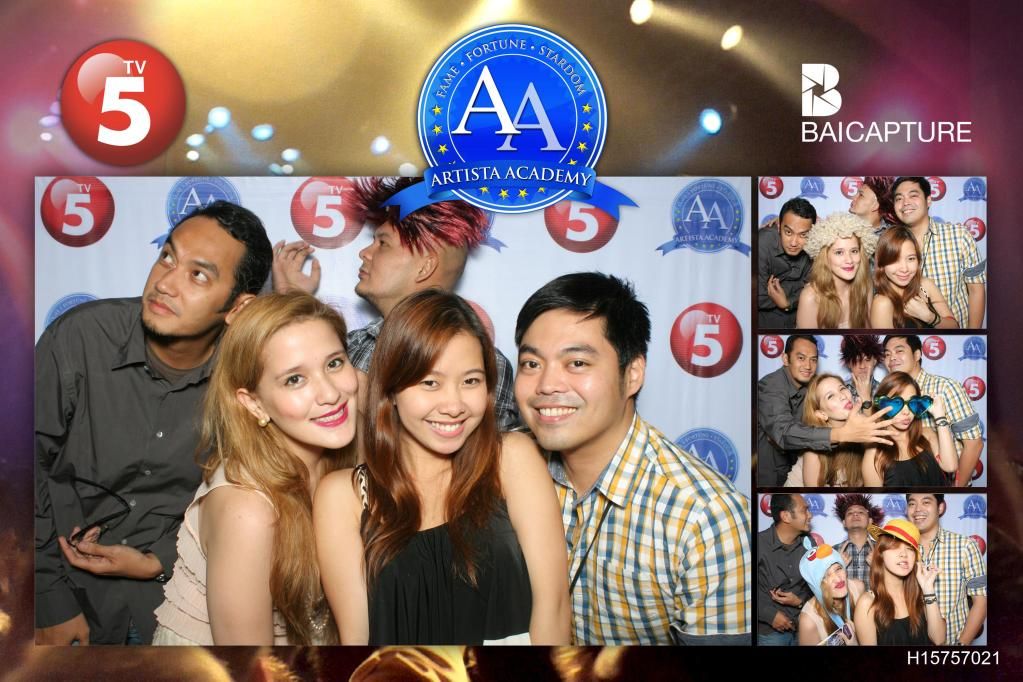 Jay feeling his fake hair!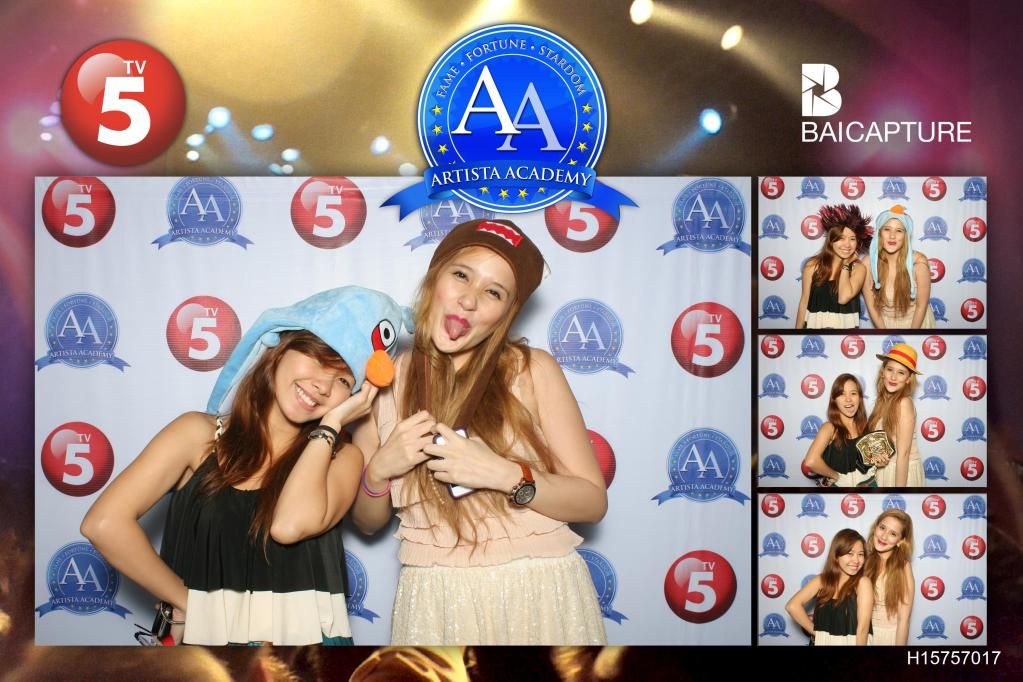 Iya's jeje pose!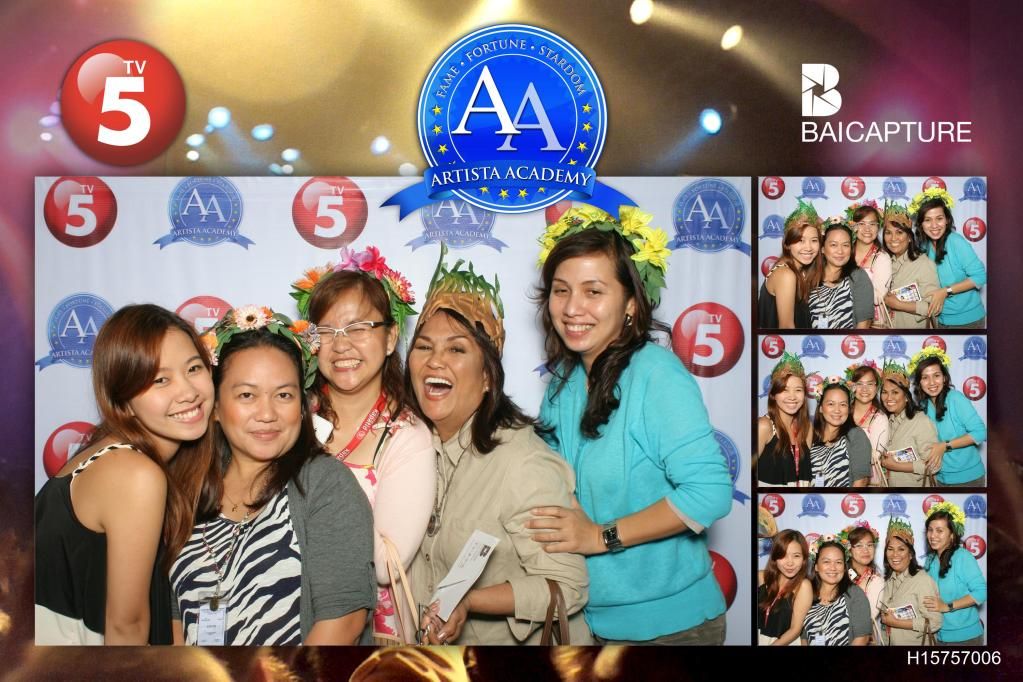 Enchanted Garden inspired.
My new family with Habibi :)
I'm so happy to have a new family without leaving TV5. But to be honest, of course I really do miss my Nova family. Konting tiis-tiis lang magkakasama kaming lahat ulit sa Reliance. :)
P.S. -- Please support Artista Academy, Enchanted Garden and Third Eye on TV5 Primetime!