My pregnancy is officially on its 5th month next week (I'm 19 weeks and 2 days today to be exact). It's getting faster and faster and I can say that I'm enjoying it now more than my first trimester. I went back to work as well. I want to congratulate myself for a great comeback during the week that has passed, I survived all the questions asked and answered them with pride, grace and a bump! :) I'm lucky to have a very supportive superior who understands motherhood and pregnancy, reason why my career mojos went back to the extremes. But of course there are still lazy days filled with morning sickness and headaches, good to know I'm slowly fighting it.
The start of my 4th month also marked the end of my lonesome, bedridden days. I got to see my friends more often, play with my nieces and nephews and walk around our place or shop a little for my growing body. Pregnancy is about happiness, positivity!
Now, my bump in weeks:
16 weeks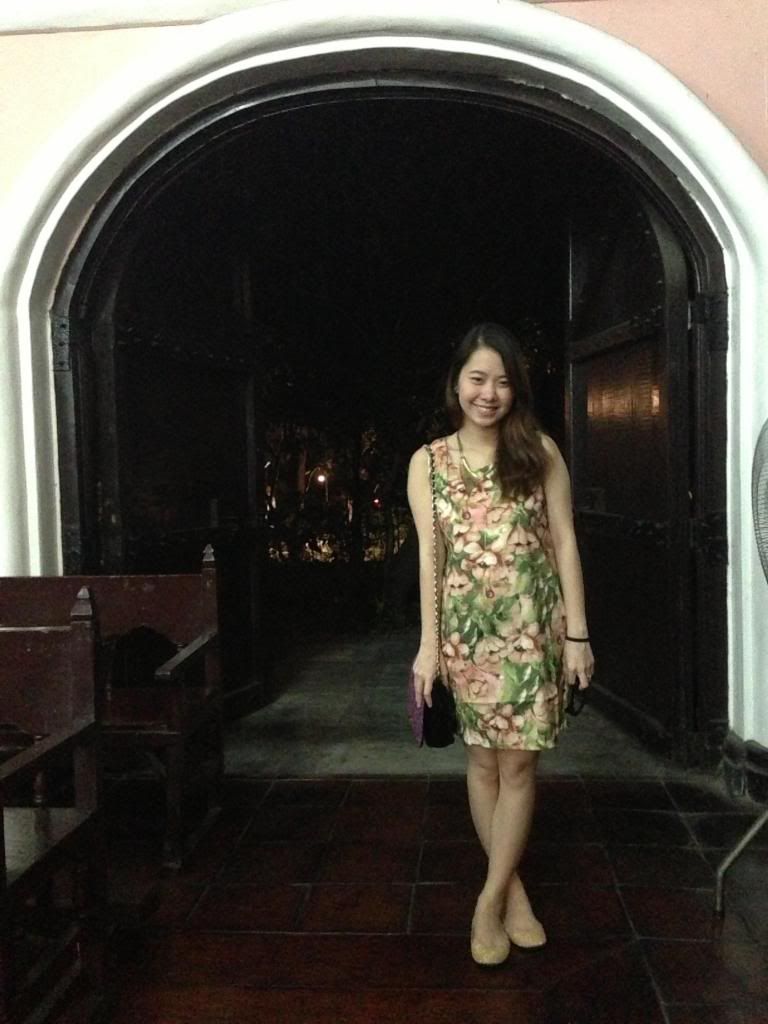 17 weeks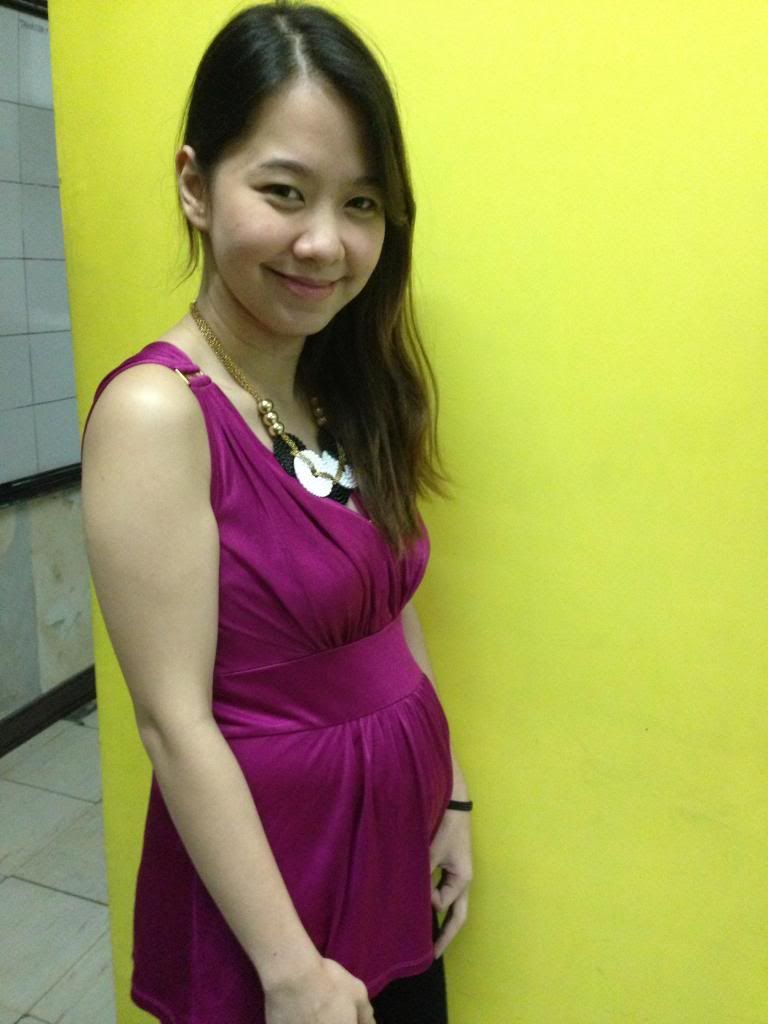 18 weeks
And this is how my bump grew in three weeks:
Left - December 15, 2012 | Right - January 8, 2013
It was also last Tuesday I first felt a kick from my baby! It was very relieving and fulfilling. I get more and more excited each day, I swear. Since then, I never stopped singing songs for my little one (especially in the shower) and playing classical songs. Oh gosh, 21 more weeks. I'm halfway through it!
I also love how I started the year with my lovely friends! They really cure the morning sickness and all the other pregnancy symptoms I abhor.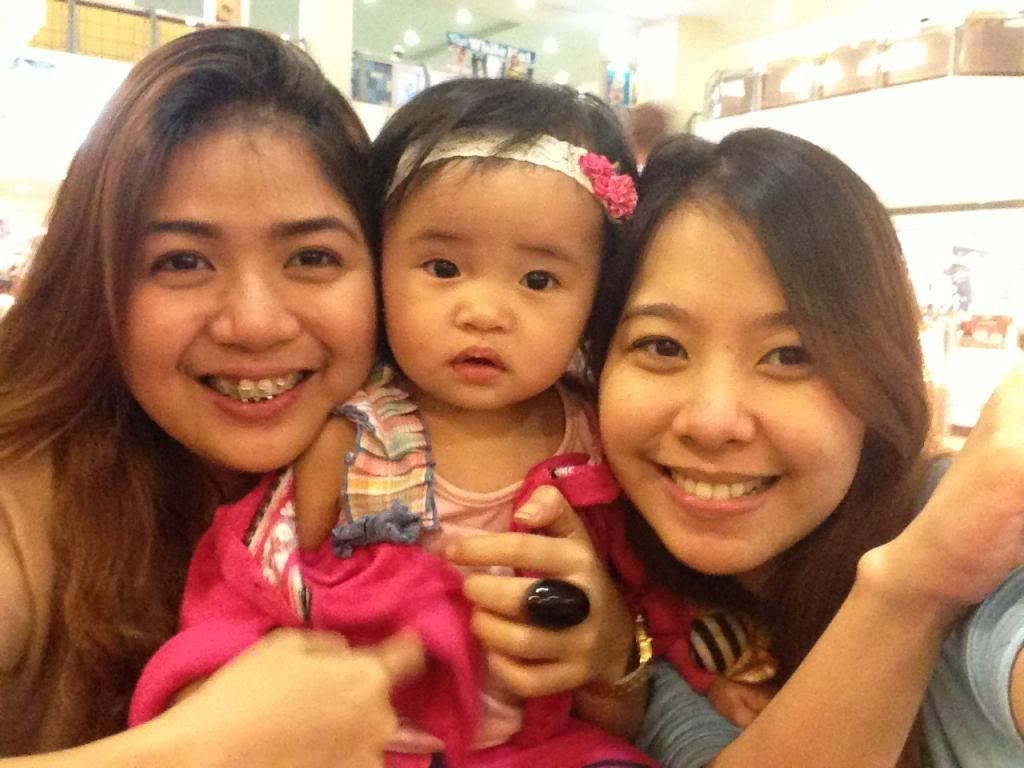 Neinei with her ninangs.
Reunited with Iya and Minna at da.u.de! Wish Monica's here. <3
Jovy's 24th birthday bash with the gang!
Jovy asked us to wear denim top but there were only 3 girls who followed her request. Hahaha naglasing tuloy. :))
Can't wait to start my 5th month right! Four short months, baby! You'll soon gonna be in mommy and daddy's loving arms. <3