Just a short preview of what made my heart melt last week. My beautiful cousin, Leng, and boyfriend Kelvin tied the knot. Their wedding ceremony is one of the loveliest weddings I ever attended to. Simple, elegant and fun. It really made us all fall in love with this couple. Their vows inspired me and I couldn't help but think and daydream about my own wedding. <3
Our bride.
A beautiful picture of the bride and her parents. His dad is my dad's brother. :)
I feel so honored to be a part of her entourage. It was actually my first time to be a secondary sponsor! And here's my 6-month baby bump, rocking my midnight purple gown:
And to those who keep on asking me why my bump is "small", trust me, it looks big in real life! I even asked my OB if my belly size is normal. She answered me yes. It means there'll be lesser chances of me giving birth via CS!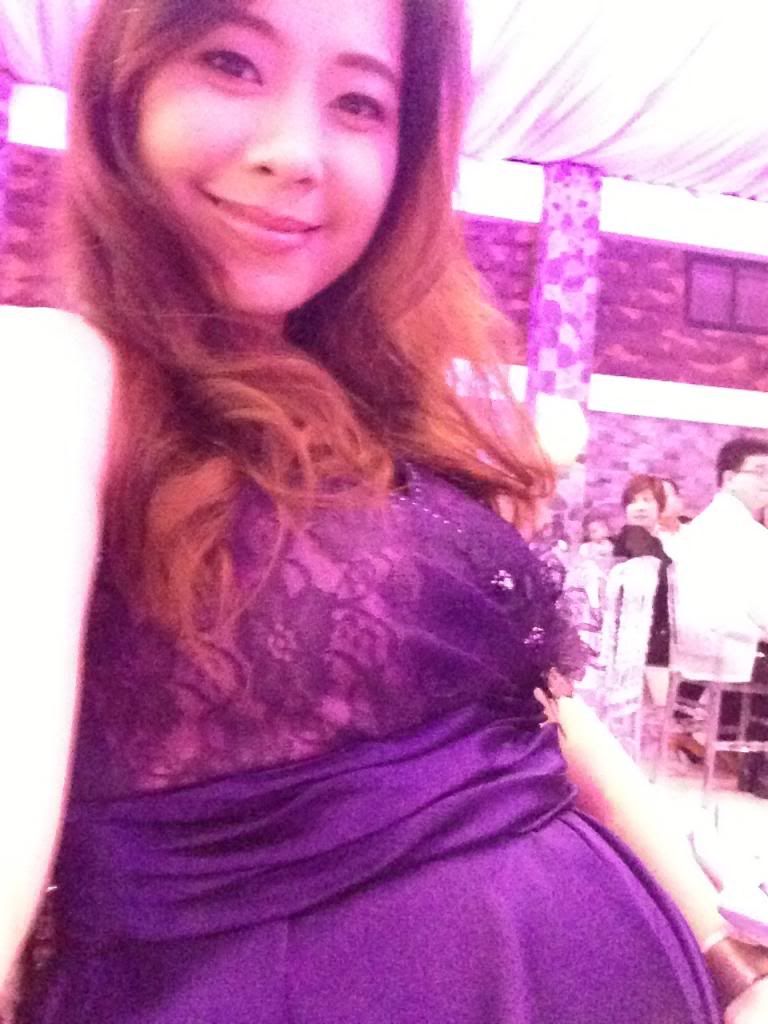 Oh there goes my bump! :)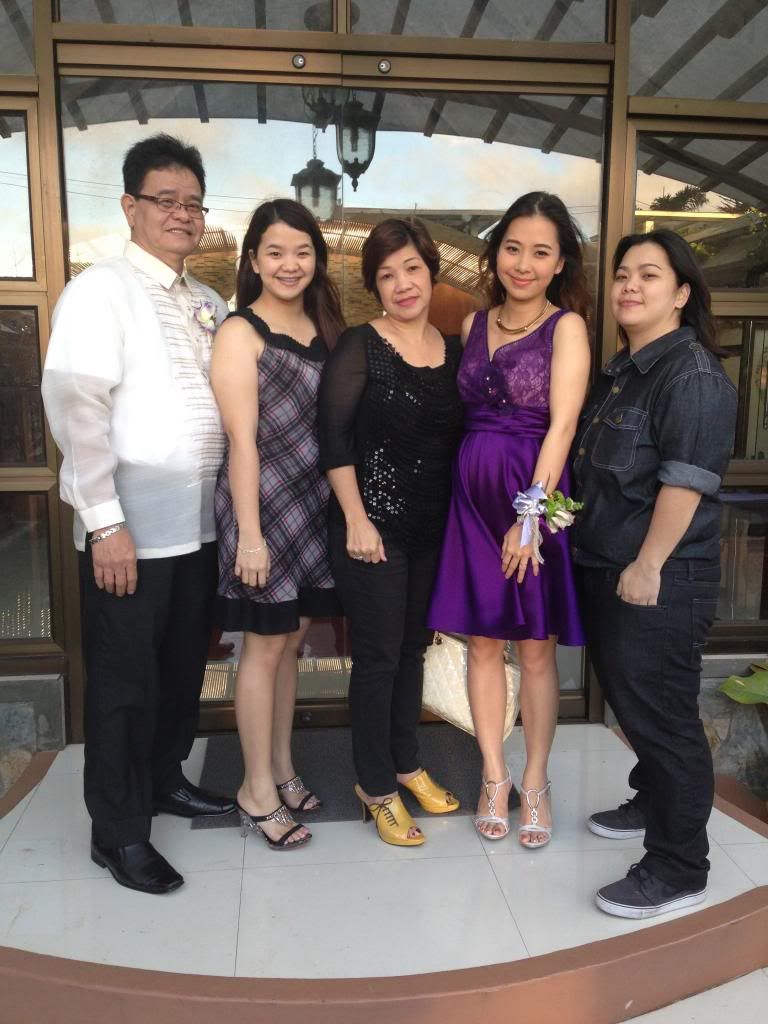 I love this family picture of ours!
Baguio pose, remember? :D
Cousins with the bride.
The super happy bride and mom-to-be! <3
Thanks for a wonderful night of love and inspiration, Leng and Kelvin. We wish you all the best and many, many, many more years of love, fidelity and happiness.. and more babies!