A single celebration doubles the fun!
Susie and Rachel, both August babies, celebrated their birthdays in a night together. Only the closest friends were there where a friend of a friend instantly becomes friends with each other, except for Kimmie who spent her weekend in Singapore.
The birthday girls enjoying the mysterious cake from Bruce Wayne.
Out of the 20+ registered guests, only a few arrived due to the problems brought about by the monsoon. It must be awkward to say, but the night was unexpectedly cosy. Everyone bonded so well because the small celebration turned out to be homely feast. <3
Maxi and mini.
While the girls sported their mini bottoms, I came in wearing my maxi dress topped by a blazer. I went to Discovery Suites straight from the office and didn't want to bring extra kilos of stuff with me so there. No legs, only fezzz.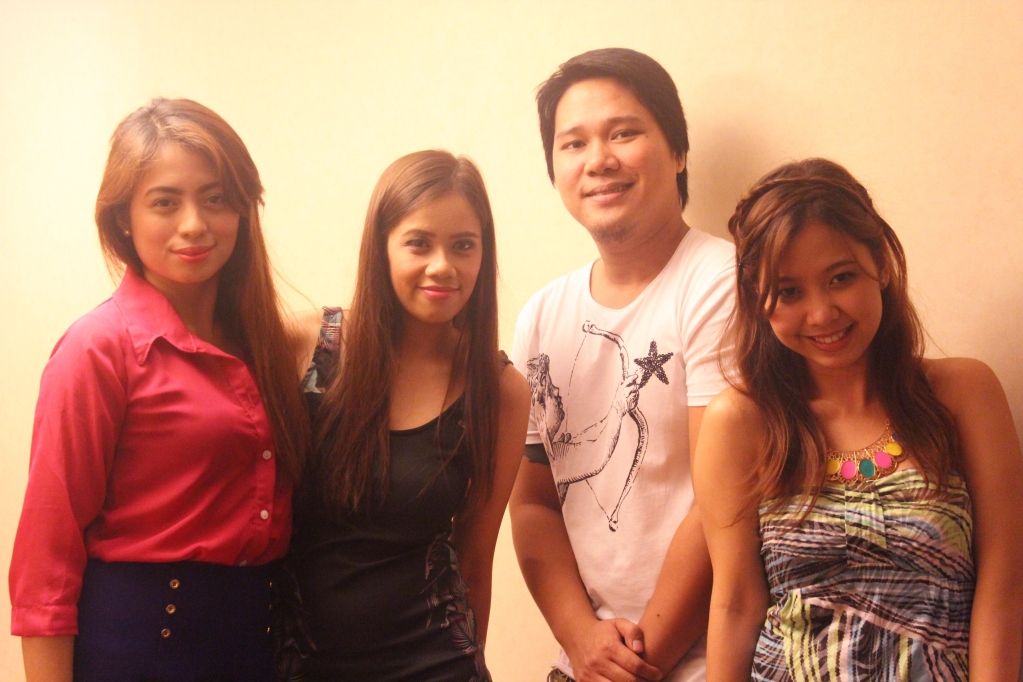 JC joined us not to take our photos but to send me home.
(Joke lang, but thanks, JC!)
Paolo wasn't around because he went to Baguio for work. And this is me without him (ho-ho-ho):
Sad.
But as Leighton Meester said, "Who needs a boyfriend? I've got my girlfriends!"
The night wouldn't be perfect, of course, without group photos. Our college chum, Mai, also came! It was three years since I last saw her. She lost a lot of weight but lost her heart too. Chost. But seriously, Mai's amazing!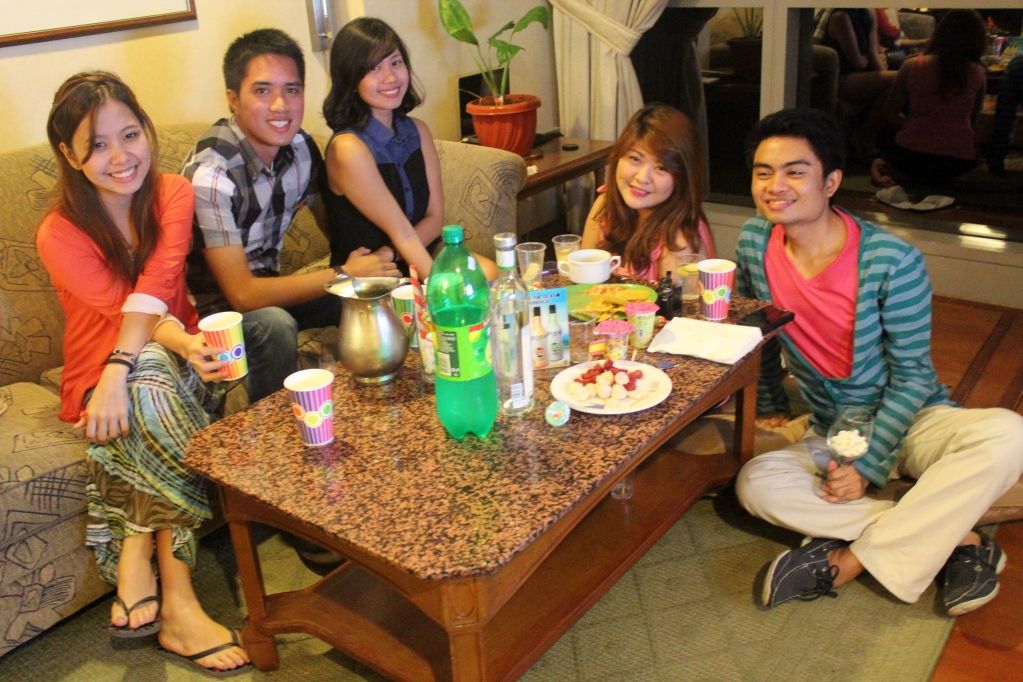 Temptation Islanders and Mai and Cham.
For kids only also! With my super cutie patootie godson Zack. <3
"Life is always better when you have good friends around." - Marianne M.
Love this! Our almost complete group pic. :)
Rachel and Susie's party was a blast but there was a mini hole in my heart because aside from them celebrating their birthdays, the night also served as a farewell party to my dearest-est-est-est Susie who will soon leave for Canada.
If you take a closer look at this photo, you will see my teary eyes. Can't let her go but I was actually one of the few who convinced her to take the chance abroad.
I will miss you and I will always love you, Sushie!!!
I'm so glad to have friends like them! All fun, always young and care free! Again, happy birthday to you Susie, Rachel, and of course, my sister Ate Mai. I pray for the best for the three of you. :)