I was the only rose among the thorns yesterday and I felt that I was treated exactly like a rose--well taken care of! Thank you,

Nico

and

Jay

for a fun-filled day! I really enjoyed being your muse! Hahaha!
Jay and I went to our The Fort office together for an afternoon meeting while Nico sent me home after our chinner (lunch-dinner). They took pictures of me and had pictures with me, too! They bought me a refreshing drink at Seattle's Best and brought me to a super delightful steakhouse in Kapitolyo named Rub. Little did I know that it was also the same place

Monica

wanted to try with us after her birthday... I just realized that there's also Rub in Scout Rallos in Morato. Sadly, she weren't able to join us because she was admitted to the hospital. (Get well soon, BFF! Miss yaaa xx)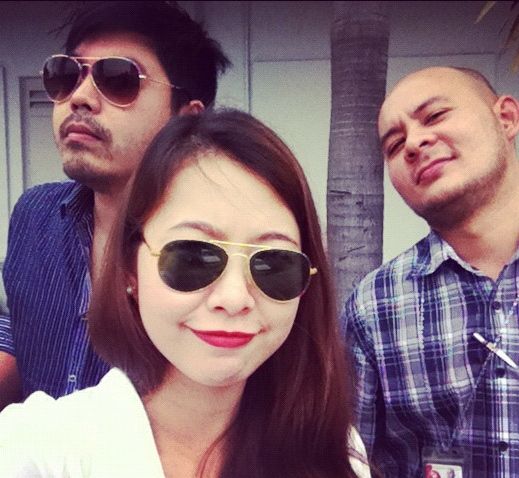 According to these two "hunks", this photo looked like a rockstar album. And I am the vocalist. Nico said he's the bassist and Jay, the drummer. It must be our aviators that brought us to this kind of imagination. Wish ko lang.
I asked the boys to take photos of me to capture the beauty of this park. We have parked around the area several times but it was only yesterday when I noticed this scene. I love the grass and the trees talaga!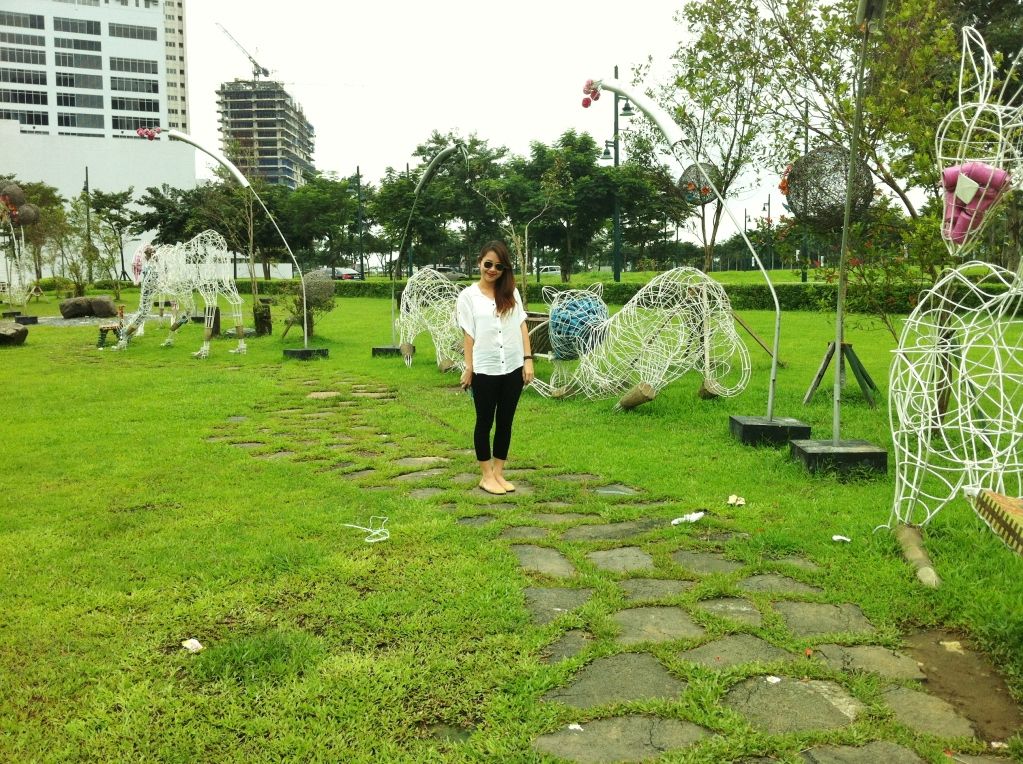 After a day's work, the three of us had dinner together and drove our way to Kapitolyo. Jay said he would bring Lilly and Chuchay, his wife and daughter respectively, but Chuchay had her tantrums. We had our two family-sized ribs all by ourselves and finished it in less than an hour. Woot!
I love Rub's vibe, its food and the quotable quotes of Martin Luther King, Malcolm X, Bob Marley, etc. on posters hanging on the wall.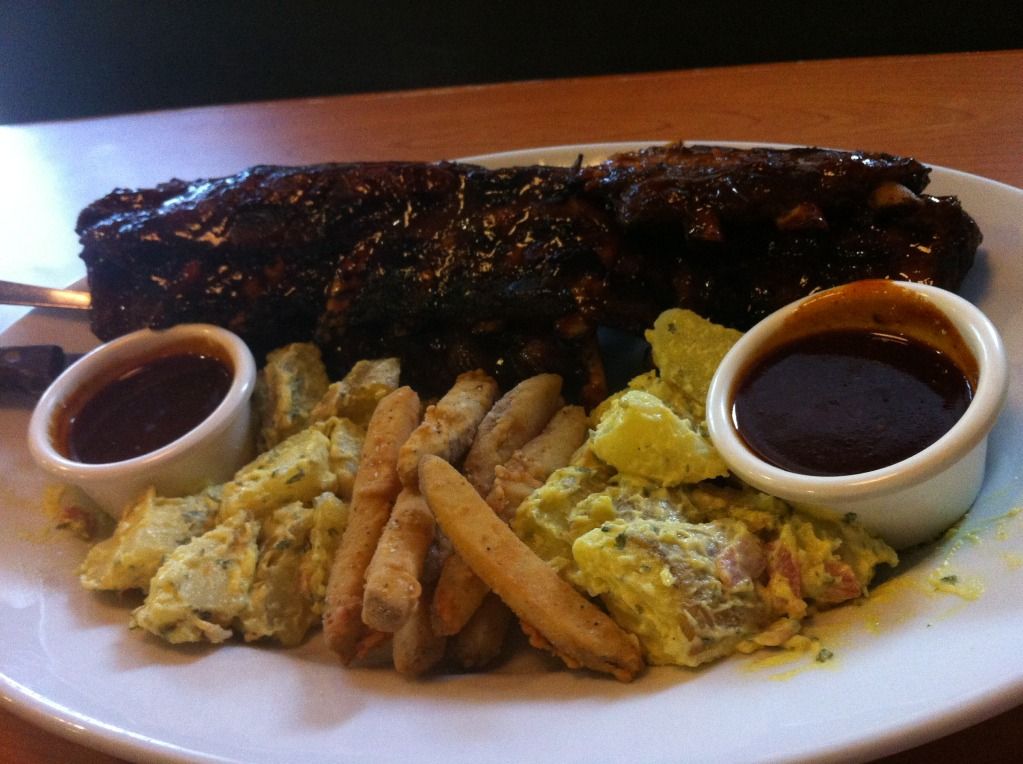 One of our two family-sized rib order with fries and potato and bacon salad. YUMMM!
Our total bill amounted to almost Php 2,000... a bit pricey but we think we deserved the treat! Thanks again, boys, for taking care of me for just a day! :)
After our dinner, my lovely best friend

Toto

and I had a Friday night date. He helped me look for swimsuits for my upcoming trip and we capped the night with some Libertea iced tea and burgers at Army Navy. I missed Toto Bee sooo much! <3
It's been one hell of a week but my Friday made some things better, clearer and calmer. I must say, keep calm and kebs lang! This, too, shall pass.