My addiction to denim is slowly coming back, blame it to my all-time favorite Hollywood star, Leighton Meester, who's recently caught sporting denim dresses, button-downs and tops. You know how much I adore her and that she's the ultimate inspiration of my entire wardrobe. :)
So this is what I wore last week during the Cosplay Mania 2012: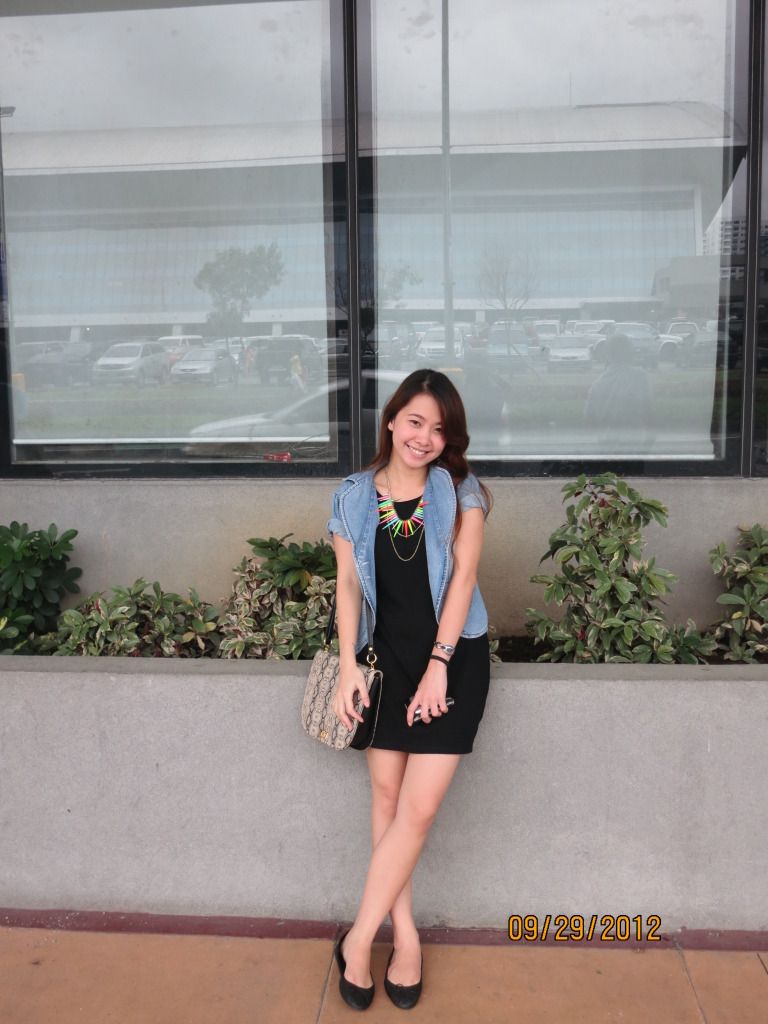 And I'm so happy that Monica knows how to take photos valid for OOTD posts. I miss fashion styling. I need to find time for this.
Whenever I feel a bit lazy to dress up, I always put on a dress. And an LBD is the safest way to conceal that laziness. You can always wear something on top of it, pair it with any kind of shoes and accessories.
Of course I didn't want to look boring in a world where Sailormoon and Cardcaptor Sakura exists. And since I'm loving neon, I decided to put two basics together (denim and LBD) and finished them with a pop of color.
My Japanese blood runs through my... legs! SAKANG.
I Superlove my super spiky neon necklace! <3
LBD: Betty from SM GTW | Denim vest: Dorothy Perkins |
Snakeskin shoulder bag: Parisian | Black flats: H&M
Until my next fashion-feeler blog post!