The last week of September was a bittersweet moment for me and my friends. We were all crazily busy for TV5's participation in Cosplay Mania 2012 and Aga Muhlach's Pinoy Explorer Club launch.
Our sponsor sent us samples of its wig products. :)
Monica
,
Jay
,
Nico
and I capped the night with a feast of beer. You know they say good food should always be accompanied by a good company.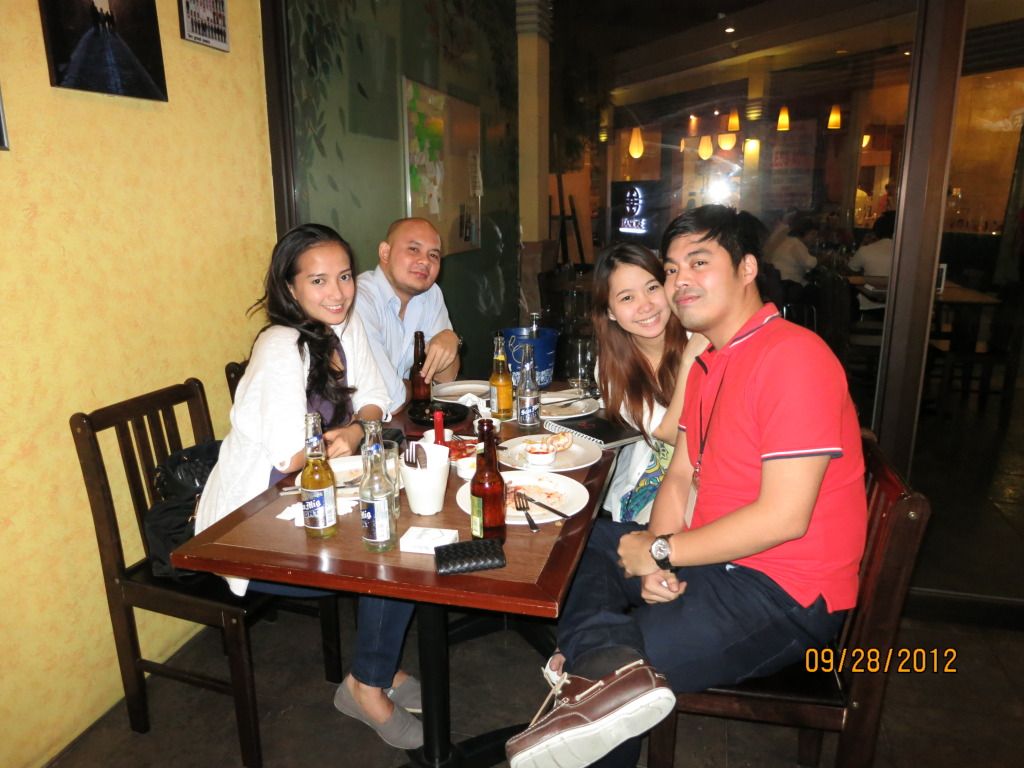 The Big Four.
We tried Grillery, the new bar-resto located in Greenhills Town Center. It's just a few meters away from our Broadway office. We loved the food, especially the cheesy dynamite! You know I'm not a fan of spicy food but this is a big exemption. Yuuuum!
That night was also the night when Nico sang for us and we realized that he sings well! He really sings and I believe that someday he'll be a very famous stage performer/theater actor!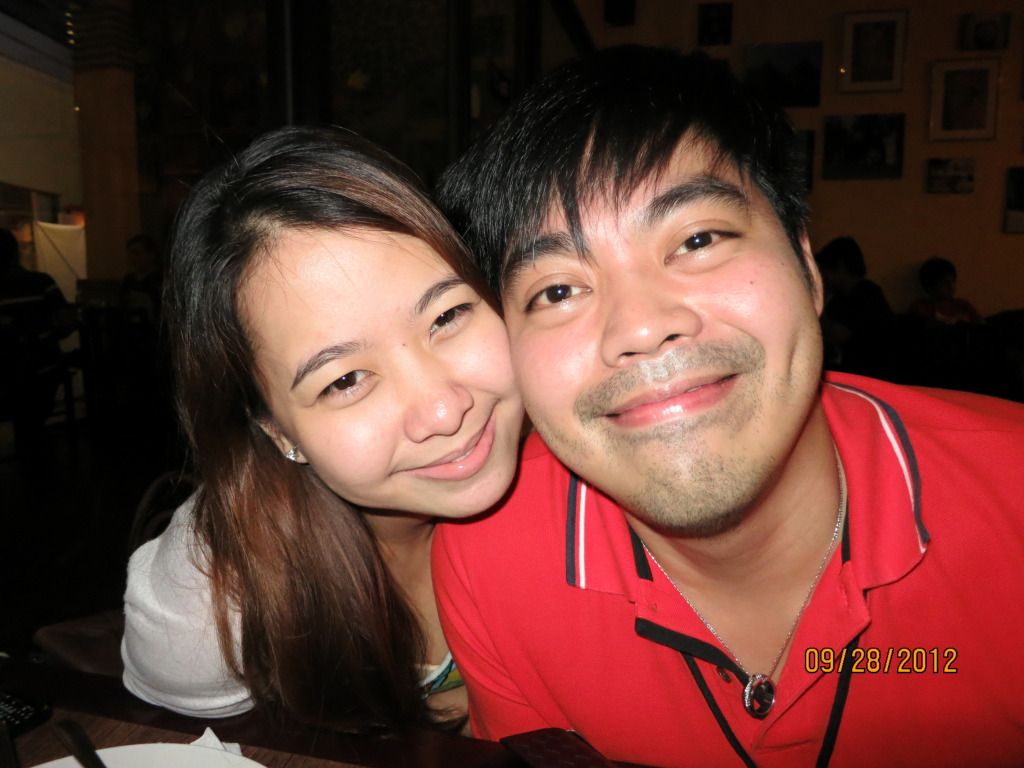 With Nico, the great performer!
Papa Jay and his puppy eyes! :)
A night like this will never happen again until Monica comes back! The three of us will surely miss her, the way we miss our girls from the south--
Iya
and
Minna
. I'm so looking forward to have the six of us having happy moments one more time!