I've been wanting to update my blog for so long but I don't know where to start. It's just too sad to be on blog hiatus for two months coz now I feel like I'm a noob and I'm honestly quite scared that my regular readers won't come back for updates anymore. *sniff sniff*
It's a day before Christmas and I can't believe I also have to start writing another year-ender. There's no time left for me. In about two weeks I'll be back on my regular working girl status. No more days of leaves to cure my morning sickness, headache and laziness. Yet I'm glad that my first trimester is over, days are improving. I feel like I am my old self again. My baby bump is also quite showing, I'm starting to believe that I'm (very) pregnant!
For the remaining weeks of October and November, I battled the pregnancy symptoms with a brave heart. I know all the pain I'm feeling will be worth it when I get to hold my baby in my hands. I have five months to pray for a successful delivery but from the very first day the doctors told me that I'm bearing, I never stopped asking Him to take care of our little one. Oh my gosh, I just can't really wait for that day to come! I'm raising my very own child so soon!!! :)
It also took me a week, or a month, to break the news. While others are not convinced that I'm an expectant mom, I try to take photos of me to show the world how pregnancy changes a woman's look. Not only physically, but in general, a view of how life is supposed to lived. I super love how my priorities shifted from getting an expensive designer bag to sending my child in school. It's a whole new perspective I cannot let go of. I have so many dreams for my mini-me/little Paolo.
Here are my first preggy pics, and I do hope my pregnancy glow is showing. I, of course, want to feel and look good for myself and for my future husband. :) Naks!
14 weeks
15 weeks
16 weeks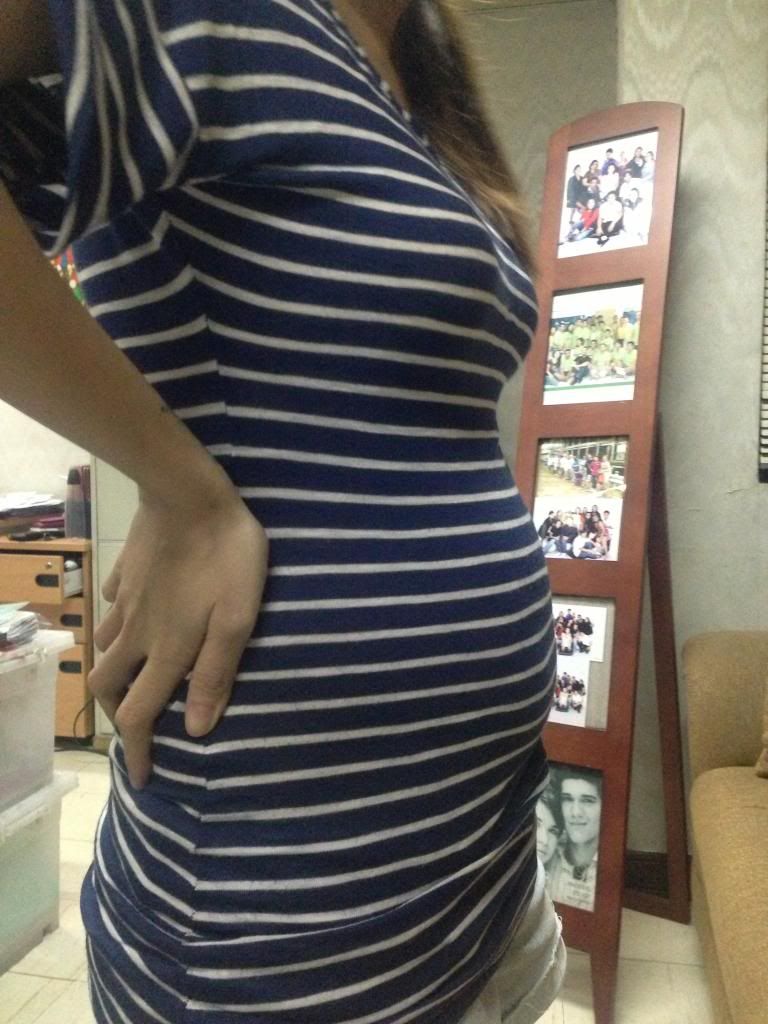 My fourth month baby bump :)
My OB told me I shouldn't be in a hurry because I always ask her if my belly size is just right for my month. I haven't gained weight too, from 50 K to 48 K to 50 K (as of my last checkup) due to morning sickness but believe me, I eat rice meals 4-5 times a day if I can. I'm starving every hour and it's not funny!
Now I'm hungry!
I still have a lot to share but lunch time has come. There are last minute Christmas Eve preparations we need to do in the afternoon too, I might be able to blog again after Christmas so let me greet you...
A MERRY, MERRY CHRISTMAS FROM ME AND MY MINI-ME INSIDE MY GROWING TUMMY!
May Jesus' birth bring another light and love to your family. Enjoy the night of sharing and food. Don't forget to say a prayer for the less-fortunate and for those who lost a loved one this year and be thankful for all the blessings we receive. Christmas is love. Christmas is Jesus. :)
All my love and prayers!