How sweet it is to be pampered right at your doorstep. Serve the Goddess by SeriAsia does that!
Another relaxing treat was brought by this mobile spa during my nautical-inspired baby shower. It was such a sight to see your home transformed into a spa haven. Serve the Goddess, as it name says, served us as if my guests were real gods and goddesses--and if only pregnant women are allowed to be massaged, I will definitely be one of the first people to be served! But for now, I am so thankful with the services offered by Serve the Goddess during our celebration, it made all our guests feel so special.
Let me take you to a pampering journey brought by Serve the Goddess by SeriAsia, with special thanks to Ms. Jen Manuel. :)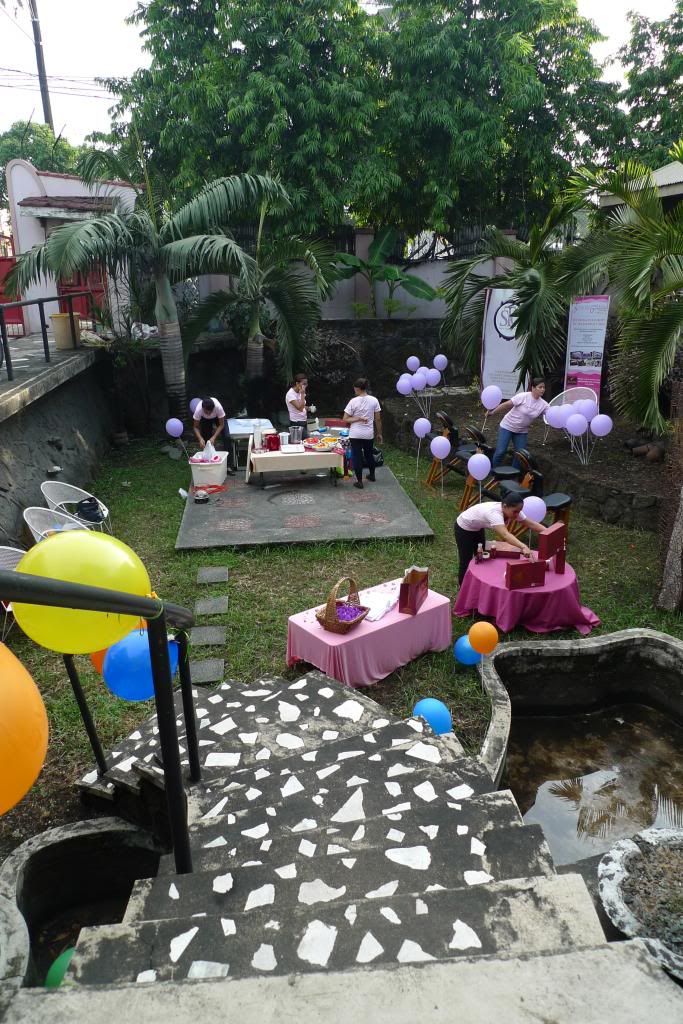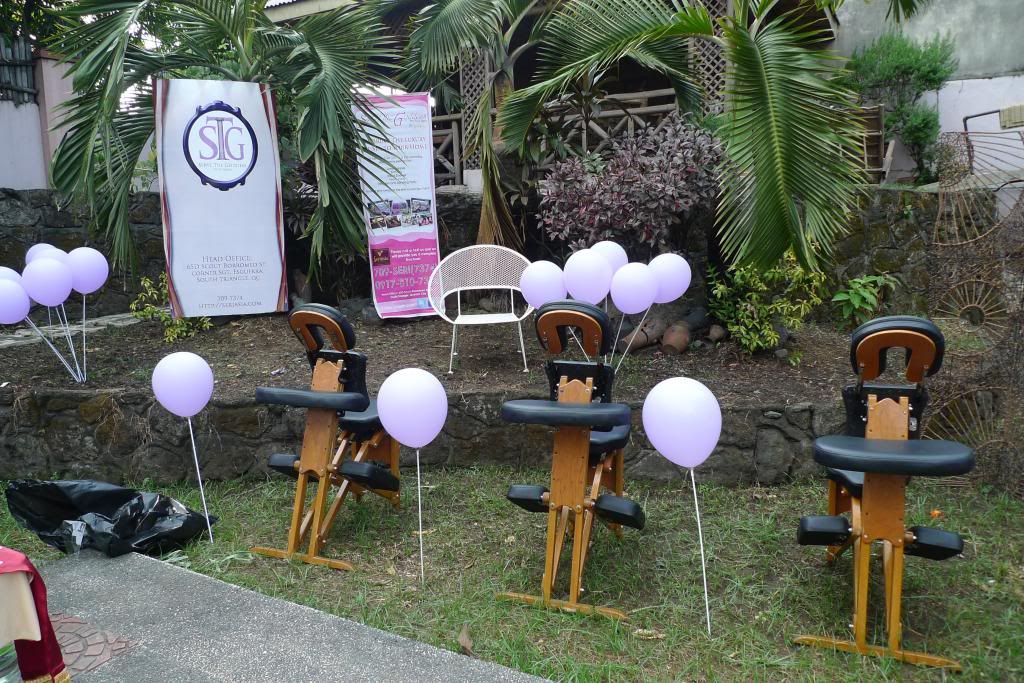 The garden was transformed into a massage haven!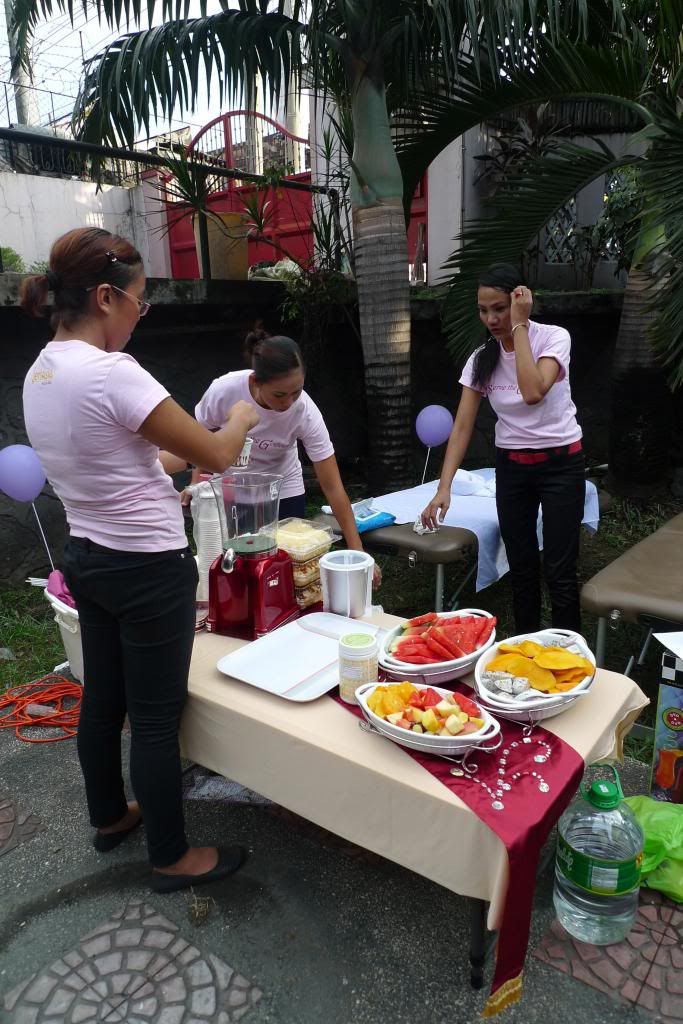 The super maalagain and mababait na therapists setting up the scene.
You know I love details.
Our guests got to bring home some special souvenirs: SeriAsia products. Aromatherapy at its best--for free!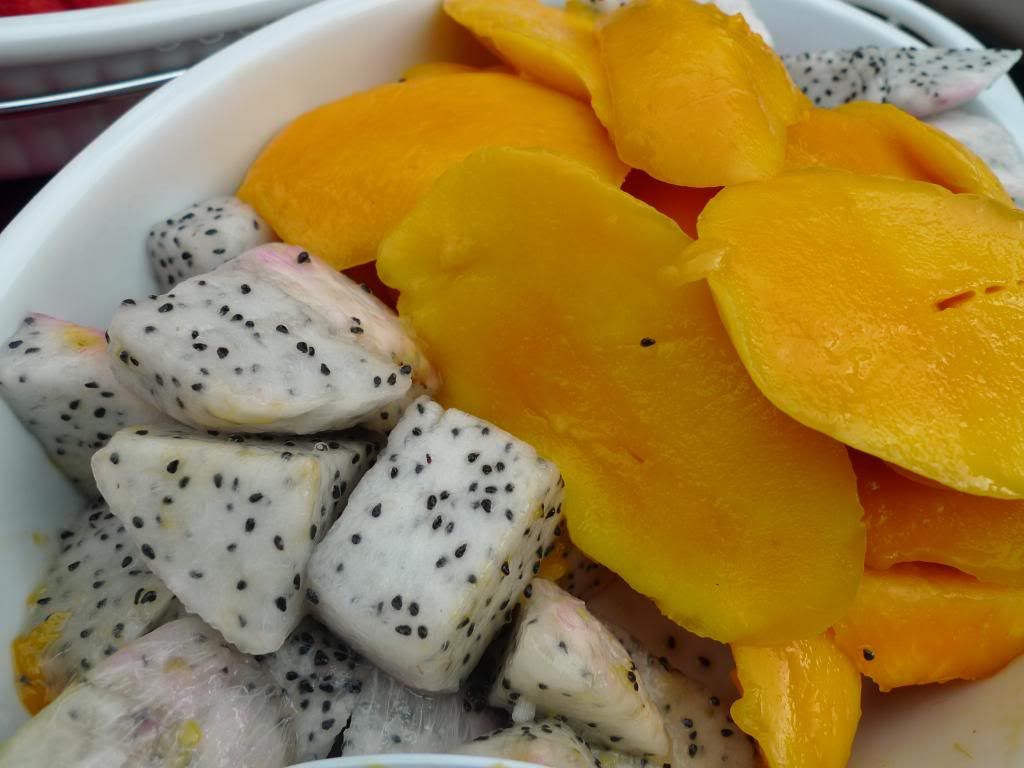 And wait, there's more! Fresh fruits and drinks were served every after session. How sweet and refreshing.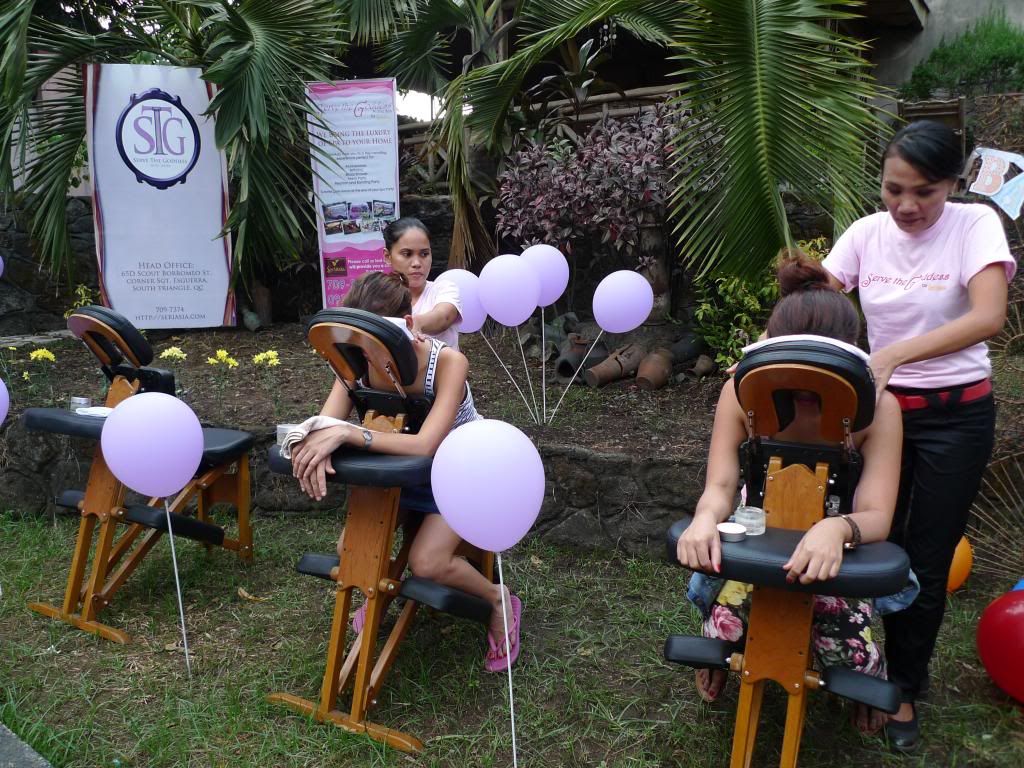 Friends and family enjoyed every minute of it.
I never really imagined the possibility of bringing wellness, relaxation and spa experience right at home. Thanks Serve the Goddess by SeriAsia for hosting our baby shower, and of course, for being with us as we celebrate the coming of our first child.
To know more about the services and products they offer, call 709-SERI or 0917-810-SERI. You may also check out their website at
seriasia.com
and like their
Facebook
page too! I swear, you can never go wrong with STG, because you deserve the best, and they will bring the best services and products right at your doorstep!
PS: And yes, if you still don't have plans on what to give your mom this mother's day, Serve the Goddess by SeriAsia has a special mother's day treat. Find out more of their offers and promos on Facebook.